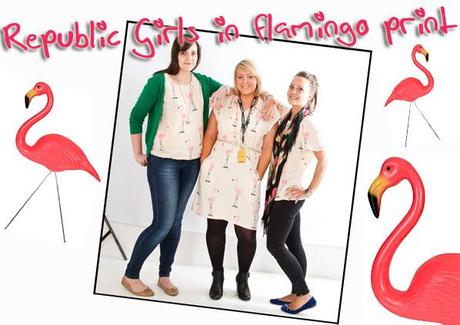 Highly contagious, most definitely addictive, and spreading through Republic HQ like wildfire…..yes, I'm talking about flamingo print fever! And here at the Republic head office, we're addicted to the retro pink flamingo look! Faye, Asheligh and Hannah from the Republic office have all been spotted sporting this look; here they're looking fab in the Vero Moda Miami Dress and the Vero Moda Miami Top! If you're loving this chic and retro look too, you can shop the whole Vero Moda collection here.
Flamingo print first hit the catwalks with Roberto Cavalli a few years ago but now in SS12, it seems that our flamboyant flamingo friend has returned.  So if you're a flamingo print fiend, check out the collection available at Republic!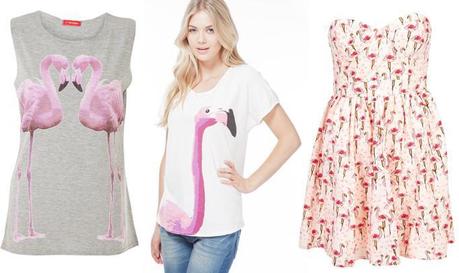 Miso Flamingo Tshirt in grey, the Vero Moda Flamingo Tshirt, and the Flamingo Band Dress
The world seems to be going crazy for flamingo print at the moment, and we're loving this fantastic Miami-inspired print too!  It's so SS12 and if you ask me, every girl needs at least one flamingo print item in their wardrobe.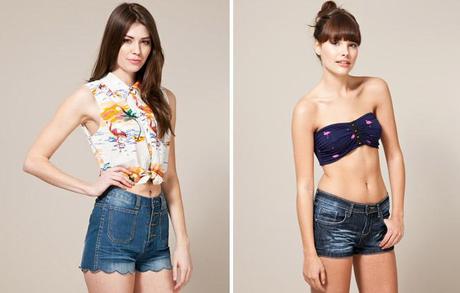 If you're looking for something a little more tropical, how about this totally retro shirt? Or flash the abs with this cute Flamingo Print Bandeau Top!
Get your flamingo print fix here at Republic, and make sure you do a team flamingo like the Republic girls did!

Matchy-matchy is the new black, dontcha know?
Republic Magsy x