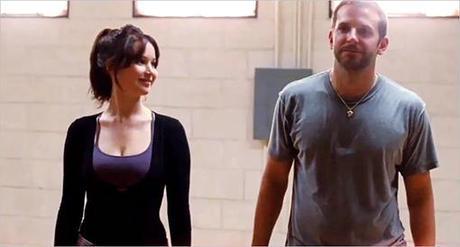 The first trailer for David O. Russell's new film, Silver Linings Playbook, is here. The film stars Bradley Cooper as a teacher who has just come back home after spending four years in a mental institution. He has his share of problems and fitting in back home, but he finds someone to connect with in his next door neighbor (Jennifer Lawrence). She has her own problems that plague her life. O. Russell last directed The Fighter, so there's understandably high hopes for this film as well. Rounding out the cast is Jackie Weaver, Chris Tucker, Julia Stiles, and Robert De Niro.
Silver Linings Playbook opens on November 21st.
Did you enjoy this article? If so, we'd love to hear your thoughts in the comments below. It would be great if you subscribed to our RSS feed or signed up for email updates to get more goodness. There's lots more where this came from!