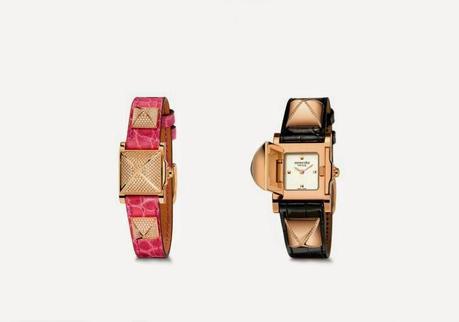 Design is sometimes about reinventing fine objects and the Médor watch is a perfect 
example of this principle.
First created in 1993, the Médor watch originated from one of the first objects produced 
by Hermès alongside the harness: the dog collar.For while a dog is a man's best friend, it 
has also always – just like horses – been a source of inspiration for the venerable House.
Initially intended for hunting parties, dog collars were adapted to serve as belts during 
the1930s.From there it was but a short step from the waists of elegant women to their 
wrists, which Médor thus adorned in the form of a bracelet.Since one creative idea often 
leads to another, the leather strap with its iconic "Clous de Paris" pyramid-shaped studs 
was then transformed into a 'secret' watch.

The ingenious and slightly mischievous Médor watch has fun with the passing of time by alternately concealing it under a domed cover or discreetly revealing it.This inspired creation comes in several colourful versions.Available in two sizes and graced with gold or steel pyramid studs, the Médor watch may be gem-set along its edges or entirely paved with diamonds, further underscoring the precious nature of this jealously safeguarded time.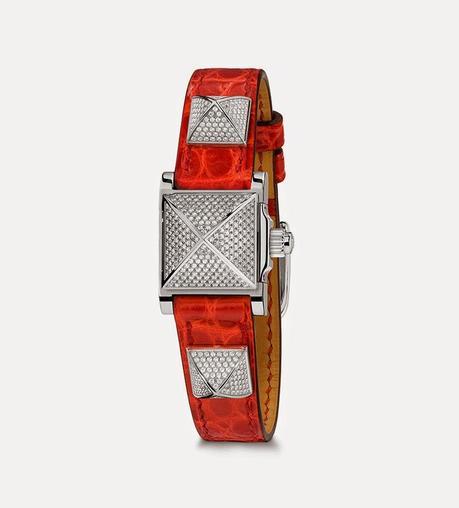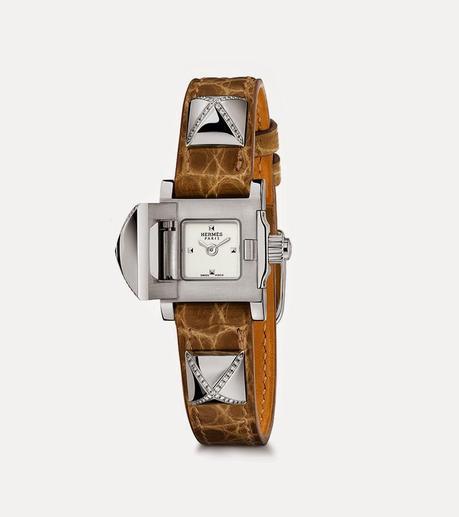 L
ike our fan page on Facebook
here
,
or follow My Vitrina on Twitter
here
*Photo: Courtesy of Herm
ès