Seems like Disney has had this in production forever, but Maleficent just begun shooting. Angelina Jolie was always considered for the lead and now that her schedule has opened up, she's ready to shoot the picture. Robert Stromberg is directing the a script written by Linda Woolverton and it deals with the conflict between humans and faeries. Elle Fanning plays the young princess Aurora and the film also stars Juno Temple, Imelda Staunton, and Lesley Manville as the faeries. Maleficent will also feature Sharlto Copley, Kenneth Cranham, Miranda Richardson, Sam Riley and India Eisley. Check out the first look at Angelina Jolie as Maleficent below: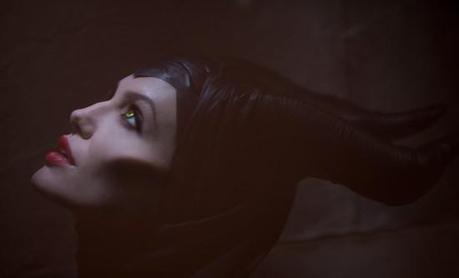 Maleficent is scheduled for a March 14, 2014 release in 3D.
Did you enjoy this article? If so, we'd love to hear your thoughts in the comments below. It would be great if you subscribed to our RSS feed or signed up for email updates to get more goodness. There's lots more where this came from!