Coastal Scents Revealed 2 Palette
The package says it's paraben-free but the letter included in my package says that parabens in their products are only 0.8% (which means there's still some)
When people hear/see "Revealed 2″, it automatically means a dupe for Urban Decay's Naked 3 palette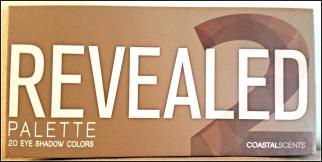 At first, when you look at it, you'd think that this is the Revealed palette because of the brown packaging.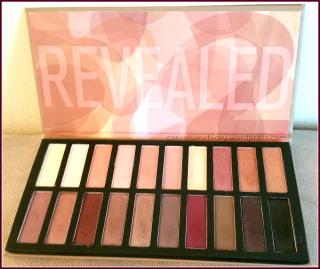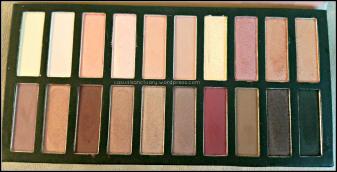 ❥ 20 eyeshadows – 8 mattes then the rest are shimmers/satins
❥ More mattes than the Revealed palette (5 mattes)
❥ My least favorite among these eyeshadows is #4 – it's chalky and just too shimmery. Not so much color payoff.
❥ This palette has more chalky eyeshadows than the Revealed palette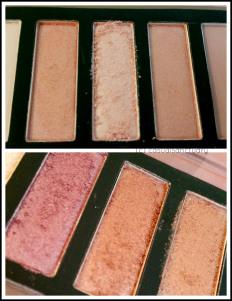 Top: eyeshadow #4 / Bottom: last 3 eyeshadows from the top row
❥ Buttery and easy to blend with other eyeshadows
❥ Can create a daytime to night time look
❥ The only downside is there's no mirror
❥ Compact and lightweight; travel-friendly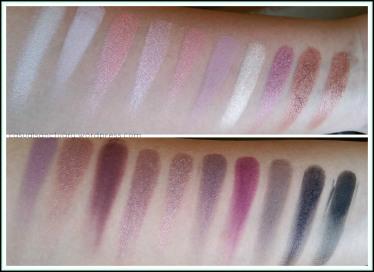 ❥ I personally like this better than the Revealed palette because I pretty much have a lot of neutrals already and not so much of these berry colours.
❥ The second to the last color from the bottom row is a deep shimmery plum but when swatched, it looks like a shimmery black.
❥ Stays on the lids well even without primer
OVERALL:
❥ I recommend this palette. It has good pigmentation for a decent price ($20).