SUNSHINE SKYWAY 10K BRIDGE RUN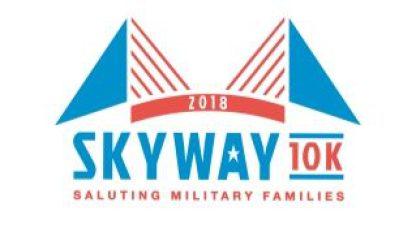 First-ever bridge run across Skyway to benefit military families
100 percent of proceeds to benefit Armed Forces Families Foundation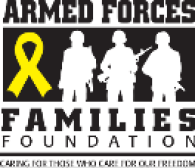 The Armed Forces Families Foundation (AFFF) announced plans Wednesday to host the inaugural Skyway 10k run across the Bob Graham Sunshine Skyway Bridge on March 4. 
The Skyway 10k, Saluting Military Families, will be the first run to ever be held across the Skyway Bridge since its opening in 1987, and 100 percent of all proceeds will go to support AFFF. 
"I am thrilled to welcome the inaugural Skyway 10K race to Tampa Bay, and our side of the bridge," said St. Petersburg Mayor Rick Kriseman. "In particular, I want to thank the organizers of the Skyway 10K for honoring the Armed Forces Families Foundation. Families with loved ones serving in the military deserve our support. I am glad this outstanding race will benefit such a worthy cause."
The run will begin on I-275 at the rest area just south of the bridge and end at the rest area on the north side of the bridge, which is 10 kilometers or 6.2 miles. 
Participants will be bussed from Tropicana Field to the south end of the bridge and then will be picked up by busses on the north end of the bridge to return to Tropicana Field for the awards ceremony. Organizers are currently trying to work out a way for family members and friends who wish to spectate to see their loved ones cross the finish line by viewing monitors from a spectating area at Tropicana Field. 
"This event has been more than a year in the making and we're absolutely thrilled to be able to host the inaugural Skyway 10k," said Thaddeus Foster, board member of AFFF. "We are extremely grateful as we would not be able to do this without the support of the City of St. Petersburg, Hillsborough County, Manatee County, Pinellas County, the Tampa Bay Rays, Florida Department of Highway Safety and Motor Vehicles, Florida Department of Transportation, the Florida Highway Patrol and all of the local, state and federal law enforcement agencies and first responders."
The entry fee for the race is $75. Registration opened Wednesday morning and is expected to sell out quickly.
"The Skyway Bridge has been ranked one of the top three bridges in the world, so we have no doubt that this event will sell out," said Foster. "Who wouldn't want to run across the Sunshine Skyway Bridge in the Tampa Bay area during March?  Whether you are a local Florida resident or a visitor to the state, I would highly encourage anyone who wants to participate to sign up now, as registration is limited."
The Skyway is scheduled to be only closed northbound at 4:00 a.m. and is scheduled to reopen by 10 a.m.
"We truly hope to make this annual event something the whole community can cherish and look forward to, while celebrating those who serve and have served in the military, as well as their families," said Foster.
Currently, the race is being capped at 7,000 participants, though in following years that number is expected to increase. To register or for more information, visit skyway10k.com.
"As the leader in sports and events programming in Pinellas County, we are excited to welcome the Skyway 10k to our growing number of participant-driven events in our community. The run over the iconic Skyway bridge will be a unique experience for all participants, and a unique opportunity to showcase our destination," said Tim Ramsberger, chief operating officer of Visit St. Pete Clearwater.
The Sunshine Skyway Bridge crosses three counties, including Hillsborough, Pinellas and Manatee.
"Hillsborough County has the largest population of veterans in Florida, and we are proud to support the AFFF's work to give back to those who have sacrificed so much," said Hillsborough County Administrator Mike Merrill. "Skyway 10K participants will get a rare opportunity to enjoy the Sunshine Skyway – a Tampa Bay treasure – up close, while also helping to ensure veterans and their families have all the resources they need."
"The Sunshine Skyway Bridge is the northern gateway to Manatee County and the Skyway 10K has all the makings of an outstanding event for this area," Manatee County Administrator Ed Hunzeker said. "People will come from far and wide to be a part of history and to see the breathtaking views from atop the Skyway. Best of all, the proceeds will go to benefit local veterans and their families."
Additionally, all award medals, race t-shirts and merchandise will be made in the USA.
AFFF is a 501(c)(3) non-profit organization that provides 100 percent of the funds raised back to projects to help military families.
To date, the Armed Forces Families Foundation has raised and given back more than $2 million to benefit military families. Recent projects include:
$35,933.84 in funding for the creation of a new USO center and family care facility at Coast Guard Training Center Yorktown
$31,978 for the construction of an event pavilion at the Asheville, N.C. VA hospital
$14,994 purchase of 25 new HP ProBook computers and needed materials for Fort Gordon's Freedom Park School in Georgia
$46,000 to install a new playground, accessible to over 300 families stationed on MacDill Airforce Base in Tampa, Florida
 
To learn more about the Armed Forces Families Foundation or to help fund other projects that help military members and their families, please visit www.armedforcesfamilies.org/.
About Armed Forces Families Foundation:
The Armed Forces Families Foundation, together with participating Taco Bell and IHOP restaurants, are proud supporters of America's armed forces and their families. Since 2006, the Armed Forces Families Foundation has raised and given back more than $2 million. One hundred percent of every dollar raised goes directly toward projects to help those who protect our freedom. For more information, please visit http://www.armedforcesfamilies.org/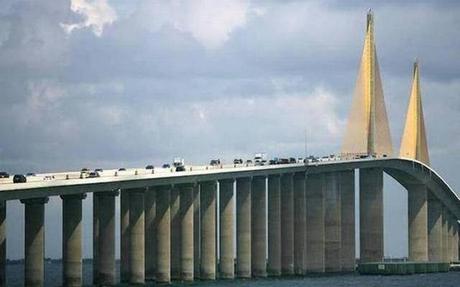 ~ ~ ~ ~ ~ ~ ~ ~ ~ ~ ~ ~ ~ ~ ~ ~ ~ ~

It would be great if you would stay connected with me!! You can follow me on Twitter @DebiL1611, like me on Facebook at 2014 and Beyond, circle me on Google+, follow me on Tumblr, Instagram and Bloglovin', subscribe on YouTube, or connect with me on LinkedIn and Pinterest.

Please make sure to visit my homepage and subscribe to my blog for more great posts on running, fitness and lifestyle topics as well as food, product, music and book reviews, and more!