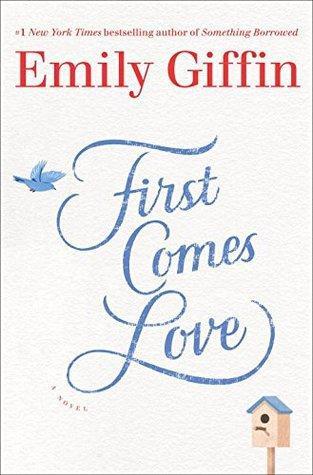 First Comes Love by Emily Giffin
Published by Doubleday Canada on June 28th 2016
Genres: Contemporary, Contemporary Women, Fiction, Literary, Romance
Pages: 288
Format: eARC
Goodreads


From the #1 New York Times bestselling author of The One & Only, two thirty-something sisters find themselves facing the question: if love and marriage and children don't all come together at once, which do you fight for?Meredith thought she'd done it all right–married the perfect man, had the perfect daughter–but as she grows increasingly restless, she can't help but wonder if she got the love part wrong.    Josie has been happily single for years, but she wants a child of her own so much she's one bad Match.com date away from heading straight for the baby carriage all on her own.    These sisters, whose relationship was strained by the tragic death of their older brother over a decade ago, now find that they need each other more than they realized.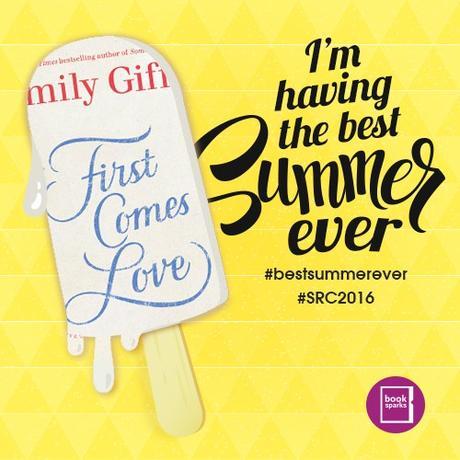 Of all the books to read in June, this was the FIRST one I read, and it was so hard to hold off on my review until after it was released! I've probably read every book Emily Giffin has written to date, so I was very excited that this book was included in the BookSparks Summer Reading Challenge! This book is definitely going to heat up the summer for all readers!
First Comes Love introduces readers to two very different sisters, Josie and Meredith Garland. After a traumatic event in their family – the death of their brother – the girls seem to go their separate ways for many years. Josie is single, and she's an elementary school teacher who dreams of becoming a mother.  She's about five seconds from never dating again, and lives with her straight man best friend (but not boyfriend), Gabe.
And then there's her sister, Meredith. Your typical A-personality who has a successful career as a lawyer, married to a wonderful man and has a beautiful daughter.  Did I mention the wonderful man is her deceased brother's best friend? Anyway, while it appears on the outside that Meredith has everything any girl would want, she wonders if she married the right man, if she made the right choices.
These two sisters really struggle to common ground with each other; they don't understand each other and neither one is very accepting. It was actually kind of interesting to see the same world with two different points of view. The storyline is so full of different emotion either sister's "side" at any given moment – it was hard for me to pick sides.
And in case the sisters' relationship isn't strained enough, the secrets/truths of their brother's death begin to come to light and this book shares readers through the lives of these sisters, and their families through the other side.  I don't write spoilers so you'll have to pick up your own copy of this book to find out the nitty-gritty.  Trust me though, you won't regret it.  This was one of those books you can sit down and read cover to cover in one sitting! Great for the beach or a rainy day, but don't miss it!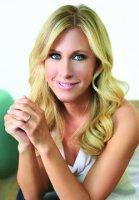 Emily Giffin is a graduate of Wake Forest University and the University of Virginia School of Law. After practicing litigation at a Manhattan firm for several years, she moved to London to write full time.
The author of seven New York Times bestselling novels, Something Borrowed, Something Blue, Baby Proof, Love The One You're With, Heart of the Matter, Where We Belong, and The One & Only, she lives in Atlanta with her husband and three young children. Visit www.emilygiffin.com.
I received a complimentary paperback copy of this book from the publishers and BookSparks as part of the 2016 Summer Reading Challenge in exchange for this post, which is my honest review and unbiased opinion.

Keep checking out BookSparks' Summer Reading Challenge 2016! There are so many more books you'll want to put into your beach bag! This is going to be the "best summer ever." #SRC2016 #BestSummerEver #BestSRCEver!
~ ~ ~ ~ ~ ~ ~ ~ ~ ~ ~ ~ ~ ~ ~ ~ ~ ~

It would be great if you would stay connected with me!! You can follow me on Twitter @DebiL1611, like me on Facebook at 2014 and Beyond, circle me on Google+, follow me on Tumblr, Instagram and Bloglovin', subscribe on YouTube, or connect with me on LinkedIn and Pinterest.

Please make sure to visit my homepage and subscribe to my blog for more great posts on running, fitness and lifestyle topics as well as food, product, music and book reviews, and more!