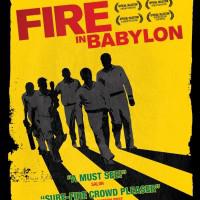 Movie: Fire in Babylon
Director: Stevan Riley
Cast: Richie Benaud, Colin Croft, Michael Holding, Sir Vivian Richards and Ian Botham
Rating: ****
In this brilliant recap of an era long forgotten, filmmaker Stevan Riley brings us close to a race of cricketers who played the game as though it was their way of life. To the world, the West Indian cricket team of the 60s and 70s was only regarded as 'calypso' (read collapse) cricketers who are champions at entertaining, but never at winning. This is the story of the rise of cricketing underdogs to world dominators. West Indians never considered cricket as a sport, but as an opportunity to fight against racism and claim equality on field.
Take a stroll down the Caribbean beach and you will see many groups of children playing cricket passionately, hoping to become Sir Gary Field Roberts, Sir Vivian Richards, Michael Holding, Andy Roberts and Malcolm Marshall, someday.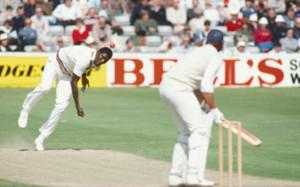 Besides being called Black, afro-American and nigger, West Indians were most commonly referred to as slaves and were treated alike. However, as the game of cricket developed and received global recognition paving way to smaller countries to participate in the sport, West Indians decided to take up the sport seriously and earn some respect out of the same. Through cricket, West Indians aka ex-slaves tried to excel in a game the English masters had brought on.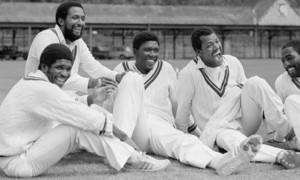 Up till 1960, a white man used to captain the West Indian team much to the wonder of its countrymen until Sir Frank Worrell became the first Black man to captain the side. Not only did this movie led to a nationwide upliftment, but proved that so-called colored people too, had leadership qualities in them.
The people of the Caribbean islands were still oppressed and they were in dire need of something to be called their own, something they can hold close to their hearts. Cut to next scene, they welcomed a leader 'Clive Lloyd' unanimously, who transformed a devastated West Indian young team after the disappointing 1975 tour of Australia, into one of the best Test playing nations that remained undisputed for fifteen long years.
Led by Sir Clive Lloyd, West Indian team of the 1970s was arguably one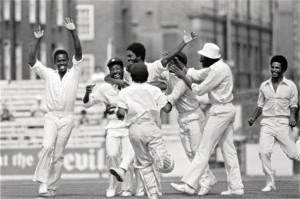 of the most successful teams in the history, but the boys struggled together to remain unshaken. Bamboozled by the fearsome bowling line up of the Australians, the team went back home dejected after 75' tour to return with a winning line up consisting of Viv Richards, the master blaster, fearsome pace quartet – Holding, Roberts, Garner and Marshall, and an inspirational leader Lloyd.
'Fire in Babylon', while showing the rise of the West Indian cricketing team from ground up, also throws light on the political and social discrimination on the team by rest of the world.
In short, for every cricket enthusiast, this is an awe-inspiring story of relentless struggle, winning spirit and one team, one country experience.