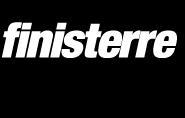 British ethical clothing company Finisterre have been kind enough to send me a range of their clothing to test and review. Having received awards from the Observer and the RSPCA, among others, for their great work in making clothes whilst also taking care of the environment they definitely deserve some attention! I received an insulated jacket, a merino wool base layer, a merino wool vest, merino boxer shorts and a merino beanie - I opened the parcel and was immediately extremely impressed with what I saw, this looked like top quality gear from the start. Today I'm going to tell you about the base layer and the insulated jacket.
Etobicoke Mk IV Insulation Jacket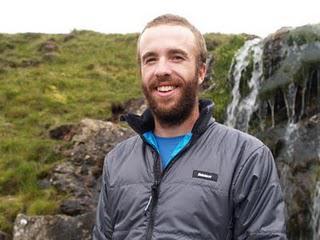 The Etobicoke was the main part of the package Finisterre provided, and the item I was most excited about trying out in the hills; being away in the Lake District was a great opportunity to try it out! From the picture above you can see that the jacket comes in a Graphite colour with a light blue lining; for those of you who like a subtle jacket that can go with most trousers and other layers then this is perfect. On putting the jacket on I was immediately really happy with the fit; I went for a small and the arm and body length of the jacket is just right. It also fits well around the shoulders meaning you'd have no problem moving your arms around their full extent without being restricted, a problem some jackets often provide, and a problem if scrambling or climbing.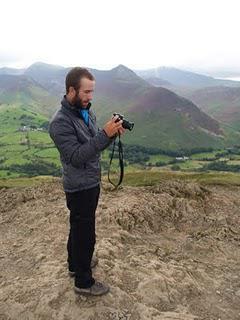 Being fairly compact means the jacket could easily go under a hard or soft shell jacket to protect from the rain, whilst also providing enough room below it to wear several base or mid layers. I've been on several walks in the jacket, including in light rain, and have been extremely warm, only needing one other layer below it. When I haven't needed the jacket its lightweight structure can easily be stuffed in to a small part of a rucksack, popping out easily when you need it later. This jacket would be perfect for walking, climbing, mountaineering, skiing and more - I couldn't recommend it more, it's the perfect middle ground between jumpers/fleeces and down jackets. There are also two great pockets on the front, as well as one on the inside, to keep hands warm on cold crags or store gloves, a compass, a mobile phone, whatever!
Eddy Long Sleeve Base Layer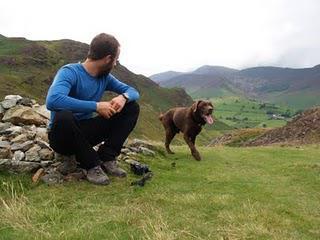 Perfect for wearing underneath the Etobicoke is the Eddy long sleeve base layer shown above. This is a merino wool layer perfect for constructing your layers on top of. This also fit extremely well, with the arm length being perfect and the whole top being tight, without being over the top and making you look like an Italian man walking around in Armani! This tightness helps you keep warm and I've found it has done so even when the wind has picked up, as it often does here in the Lake District!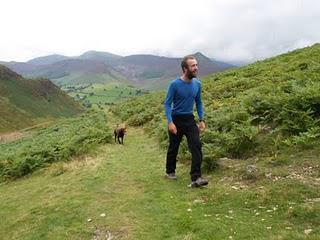 Being merino this layer is very efficient at controlling sweat and keeping odours away when temperatures are high! If the wind picks up and temperatures drop then you're likely to be just as comfortable as the dense wool keeps the cold out and the warmth in. I've found this layer to be perfect for under the Etobicoke in terms of fit and comfort when it gets a bit colder.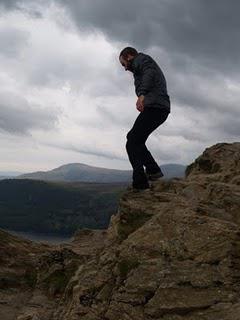 One great thing I've found with Finisterre is that whilst they make practical outdoor clothing to withstand harsh conditions they also make it look great. I would happily wear both the above out to the pub; it fits and looks good - perhaps not important to all outdoor enthusiasts but I've always been a sucker for fashion I'm afraid!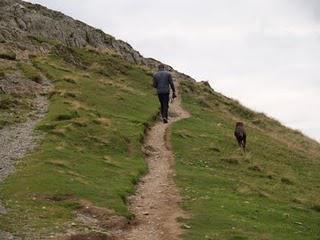 Both items of clothing have been a pleasure to review and will be a pleasure to wear long in to the future, both out with friends and most importantly on the hills! I will be reviewing the three remaining items of clothing remaining, the boxer shorts, vest and beanie, in a couple of days! So far, so good!
Check out Finisterre at www.finisterreuk.com and watch the following Finisterre video on how to layer effectively: 
Layering from Finisterre on Vimeo.