Nathaniel Meyer is a painter from Portland, Maine. He was born in Scituate, Massachusetts and was raised in Fort Myers Beach, Florida and Corea, Maine. He received his BFA in painting in 1997 from Boston University and completed post-graduate studies at the University of Southern Maine. His work has been featured at the Bowdoin and Thomas College galleries and his illustrations have appeared in the former Casco Bay Weekly, the Portland Phoenix, and The Bollard.
Nathaniel is currently a drawing and painting teacher at a local high school. He also plays an active role in the Portland art and music scene and is the publicist for MATT MEYER AND THE GUMPTION JUNCTION.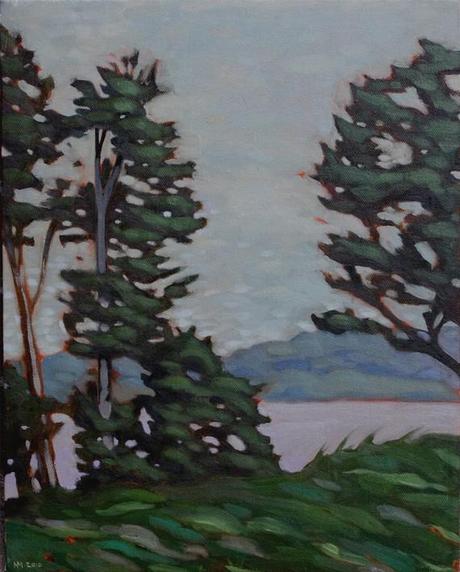 This painting is titled August Haze at Falmouth. It is 11″ X 14″ and was painted in plein aire at the Audobon Sanctuary in Falmouth, Maine. 
Nathaniel's paintings are available for purchase through his Etsy shop or to see more of his work please go to his website.