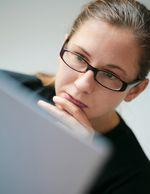 In Finding the right home for you - Part 2 you more clearly defined your sense of place... how you live and how where you live makes you feel. Now let's get into more specifics.
Is it important how close you are to...

public transportation/highways/airport
schools/libraries
medical facilities
coffee shops/restaurants
shopping
church
friends/family
work
recreation - parks, trails, workout centers, etc
other...

Are there specific neighborhoods you prefer? Why? What are you looking for in a neighborhood?
What is important to you in your home setting? Why?
Do you want to be  in or near specific school systems? Why? Would you consider others? Open enrollment?
Do you know if you want a house, townhouse, twin home, condo? Why do you prefer one over the other?
What architectural style(s) of home do you prefer?
Does it matter if your home is all on one level or multiple levels, handicap accessible... either to you or to the people who may visit you?
Does the age of your home make a difference to you?
How much repair/renovation would you be willing to do?
Do you have any special needs that your home must meet?
Think of finding the right home for you as a process... starting broad and gradually narrowing to a more specific focus. This is a good time to get out and drive neighborhoods to get a sense of what locations and styles 'feel right'. You can completely transform a home, but you can't change the location... it is what it is. That's why location is so important.
Sharlene Hensrud, RE/MAX Results - Twin Cities Buyer's Agent