I have been meaning to let Little Miss A play with cornflour gloop for a while now, however, hadn't got up the courage to do it because I imagined it would be incredibly messy!
Yesterday afternoon I decided I would brave it!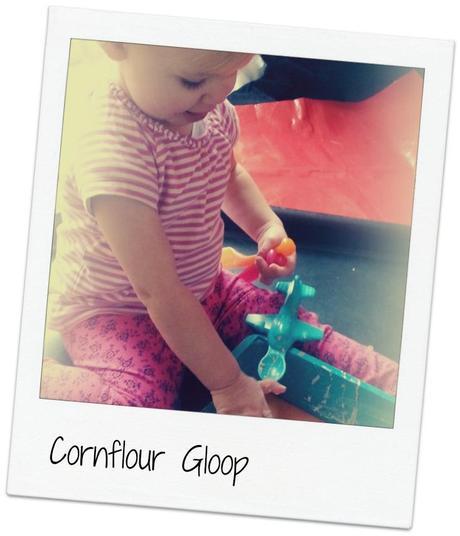 I mixed up the gloop with a little red food colouring in a tray and let her loose in the tuff spot!
It took her a while to pluck up the courage to put her hands into this strange mixture I had placed in front of her and she stuck to prodding at it with her spoons for quite a while.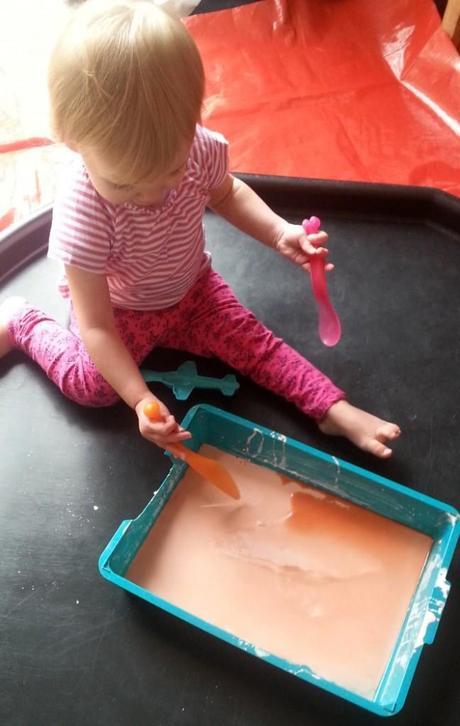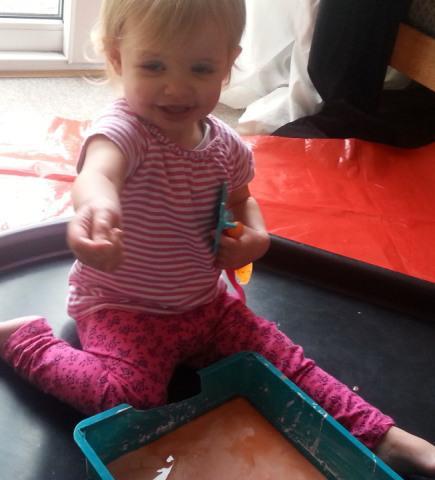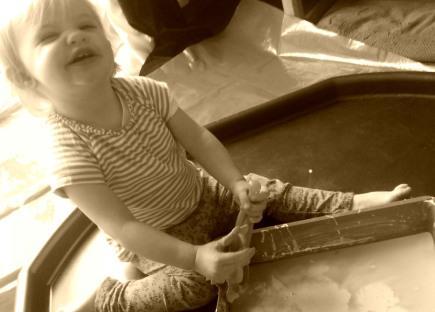 Once I showed her how to play with it she got stuck in. She really seemed to enjoy picking up the gloop and letting it run between her fingers.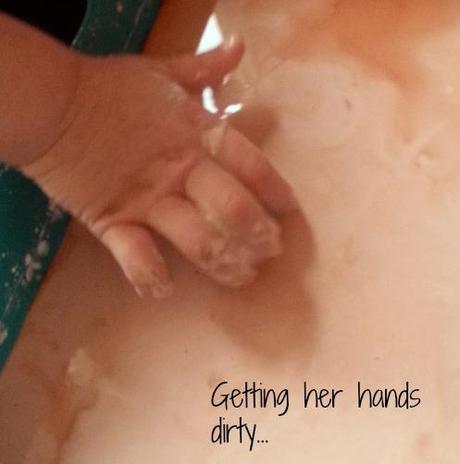 After a while Little Miss A decided to investigate the gloop with her feet too and she loved the feel of the gloop being poured over her feet by me.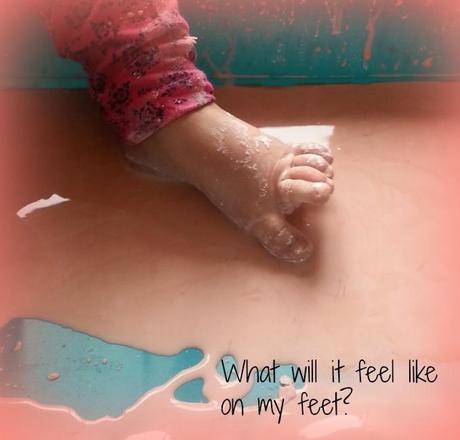 In the end it didn't turn out to be as horrendously messy as I thought it would be and Little Miss A had great fun. It is definitely something I will be exploring more with her soon!