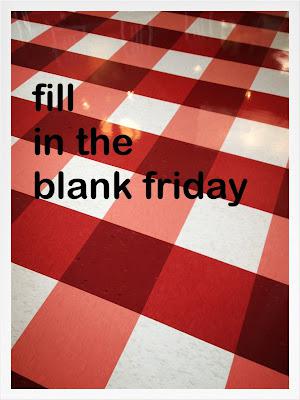 Today's theme is....COLOR! Hope you'll play along!
1. My favorite color is Purple.
2. My home decor color palette includes a lot of browns, pink, blue and green.
3. Other people always tell me I look good in the color pink.
4. The color I detest is orange. I think I have always disliked it the most and never thought of using it for "anything".
5. If you were to look in my closet most of the colors you'd see would be neutrals with a couple of brighter pops of color. A lot of my closet is purple and black .
6. A color that I simply cannot pull off no matter how hard I try is most yellows.
7. The color of my favorite dress is white...and it has pink and purple embroidery.
Hope your weekend is wonderful!