It is the very first 'Fill in the Blank Friday' for me
from "The Little Things We Do".
So let me get started.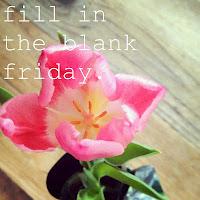 Today's blanks are brought to you by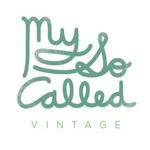 ....and blogger


1. I started my blog because I enjoyed how other people had their own space by blogging and I also wanted one to showcase my work and to be social in the blogging network.
2. One thing I love seeing on other blogs are their real stories, how they keep themselves organized and their photography.
3. Something I love about blogging is posts written from the heart, everyday things, discussions and how bloggers bring new ideas for you.
4. A favorite blog post of mine is probably too hard to choose. There are so many favorites, I never know how fellow bloggers are able to answer a question like this because I just can't make up my mind!
5. Something my friends in real life know about me that I've never before mentioned on my blog is that they find me extra-creative, they say I am a girl with so many talents but I need a space to use them. Unfortunately, I haven't still got a platform to show what I have got in me. But my friends know it all about me.
6. My new favorite blogs to read are These days my daily Reads are Little Pink Strawberries, The Perfect Pear, Hot Chocolate and Mint, Made By Girl, The Little Things We Do and Fat Mum Slim. Any more suggestions...?
7. Some things I tend to avoid doing on my blog are being negative, rude, sarcastic or too personal.