A little time spent studying figure drawing: This time, at home, again trying to apply the things learnt from Life Drawing classes.
Here we are, with a study sketch :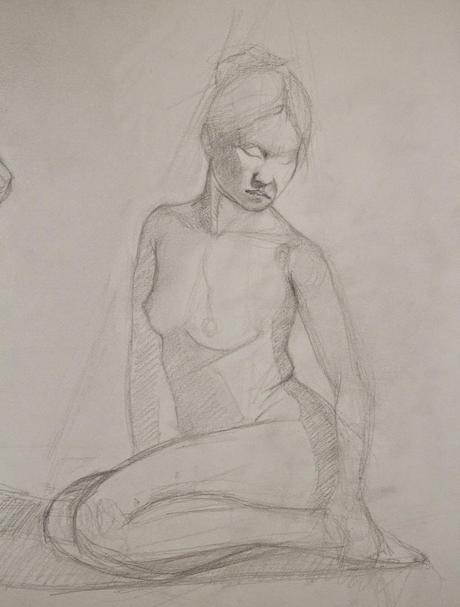 I will work a bit more on this, and maybe study some variations of this pose. (maybe in some next post…)
***
  I also participated in a Life painting workshop saturday morning, in La Grande Chaumière. This workshop is split on two sessions (the second session will take place next saturday). Painting from Life, and trying to sort out a figure with oil…
Here is the first stage - it took me quite a time to settle my drawing : a long week at work, and I guess I had to focus twice more to be 'with' what I was doing. Really looking forward to next week and see where we'll move from this :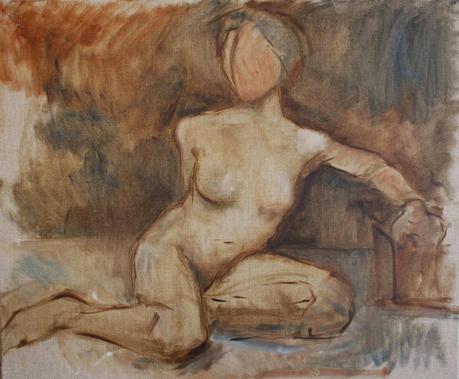 A good thing : getting back to painting after a long period of pastel… good to break some habits. It forces you to actually think of what you want and need to express.