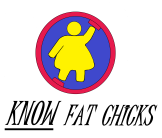 Design by Kris Owen
Documentary filmmaker Alexandra Lascaze's film "All of Me" about a group of women who have weight loss surgery is going to be shown on PBS's Independent Lens.  As part of that she had the opportunity to create some documentary shorts, and she chose to do one about me and More Cabaret (an all plus-size cabaret dance company that I created in LA.)
The five minute video tells a bit about my story of becoming a fat activist juxtaposed with More Cabaret's first show.  I think that she and her team did an amazing job and I'm really excited and grateful to be part of it. (The video is here and also embedded at the bottom of this post.)
One of the things that I think is incredibly important in Size Acceptance activism is the chance to talk about our experiences.  We know that all too often people are happy to substitute their stereotypes and preconceived notions for our actual experiences.
For those who are invested in the oppression of fat people – whether that investment is financial, emotional, because they get their self-esteem from tearing us down, or for some other reason – keeping the status quo is incredibly important.  Hence, when we do get a chance to talk about our lives, they have to jump in and insist that they are a better witness to our experiences than we are.
A perfect example is in a comment made by Duke Nukem which says in part "…it simply makes me sad for her to see how deep in denial she is about her eating disorder…"
A number of people including Alexandra, Deb on camera, Kevin on sound,  the editing team and the folks over at PBS worked very hard to give me the opportunity to speak for myself about my experiences, but apparently we needn't have bothered, we could have just asked Duke Nukem and saved ourselves the time and effort because he knows better than I do about my life. Or, you know, maybe not.
Often oppression is enforced by replacing actual experiences of marginalized populations with the stories created about them by their oppressors.  But not for the next five minutes.
For the next five minutes I get an opportunity to speak for myself as a proud fat activist.  Obviously I don't speak for all of fatkind, we are as varied as any group of people who share only one physical characteristic, I can only ever speak for myself as a proud and happy fat woman and activist.  I'm certainly not the only one, there are more of us every day and we will shout so loudly that our voices won't be able to to silenced or replaced by Mr. Nukem and his ilk.
So feel free to check out the video, and if you're in the mood to support it you could share it, leave a comment or a thumbs up (and many, many thanks to those who already have!).  No matter what you do, please consider that loving your body not a crime – it's the world that's screwed up, you are fine.
Like my blog?   Here's more stuff!

My Book:  Fat:  The Owner's Manual  The E-Book is Name Your Own Price! Click here for details
Become a member: For just ten bucks a month you can help keep this blog ad-free, support the activism work I do, and get deals from cool businesses Click here for details
Dance Classes:  Buy the Dance Class DVDs or download individual classes – Every Body Dance Now! Click here for details 
Fit Fatties Virtual Events:  If you're looking for a fun movement challenge that was created to work just for you, you can check it out here.  There's still time to get in on Early Bird Rates.
If you are uncomfortable with my selling things on this site, you are invited to check out this post.