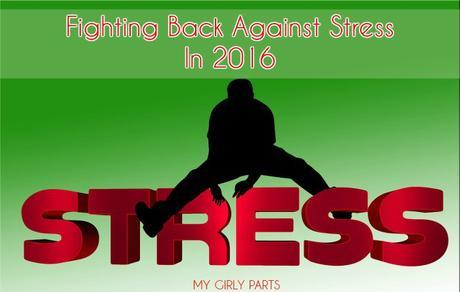 Source:
Modern life is brilliant, but it can certainly be stressful too. Too much stress will quickly take its toll on your body and your mental health. In truth, it's one of the biggest problems we face in modern times and fighting back against it is a must.
There are various steps that you can take to keep stress at bay. The rewards of doing so are far too big to ignore, and this should be top of your to-do list over the coming months. What are you waiting for? Let's get to it.
Too much #stress will quickly take its toll on your body. #health
Click To Tweet
Get More Sleep
The whole world feels brighter when you are well rested, and this should be your first step to improvement. Not only will you feel fresher and energized, but you'll also see vast improvements to physical elements. Skin and hair will look healthier than ever, and you'll feel like a million dollars too.
Your home is your castle, and the bed should be fit for royalty. A ccomfortable mattress can make a world of difference to your daily life. After all, it's not just about the quantity of sleep you're getting. It's equally vital that you get the right quality. With this in mind, you should try to stop using your smartphone in bed. Simply allowing your body to shut down at night will have a massive impact.
Let's face it, knowing that you have a great bed waiting for you can make those stressful days at work feel a lot less painful too.
Work Out
We all appreciate that regular exercise is a crucial element for healthy living. Those physical benefits cannot be disputed. However, physical activity is equally vital for your emotional health. In truth, those rewards are felt not only at the time of working out, but also long-term afterwards.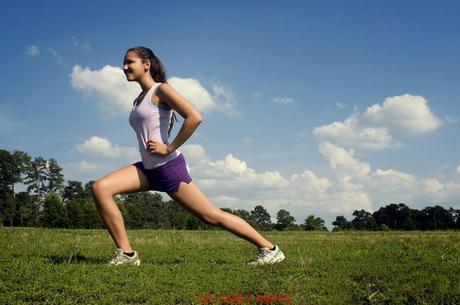 Source:
The release of endorphins is always a great way to lower your stress levels. But playing a sport with friends can also inject the social aspects that can keep you smiling and feeling happy. You can find out about starting an amateur team at https://www.instructables.com. It might be one of the smartest moves you ever make.
Aside from the benefits of staying active, you'll also gain a better body image. As you start to feel more comfortable in your skin, the stress is bound to ooze away from your mind and body. Moreover, the sense of accomplishment can be a truly wonderful thing too.
Eat Well
To see the full benefits of regular exercise, it's equally vital that you adopt a healthy eating strategy too. A diet isn't just about making your body look good, though. Fuelling it with the right nutrients is vital for anyone that wants their body to perform. Meanwhile, it can go a long way to putting you in the best shape for battling back against minor aches and pains.
Eating healthier foods is crucial. Nevertheless, the most important single change that you can make is to increase your water consumption. Good hydration is at the heart of leading a healthy life. Your brain is one of the biggest beneficiaries, and you should not underestimate how influential this can be. Learn to drink at least two litres per day, and it will soon help you stay stress-free.
Have a pint of the clear stuff first thing in the morning and it will boost your metabolism too. Arguably the best aspect, though, is that it'll keep you away from harmful energy drinks. What more motivation could you need?
Remove Financial Fears
Looking after every aspect of your health will provide the platform for a happy and healthy lifestyle. However, the biggest cause of stress is money. Nothing eats into your happy like the fear of financial trouble. When those problems do arise, it's imperative that you act to find a quick solution.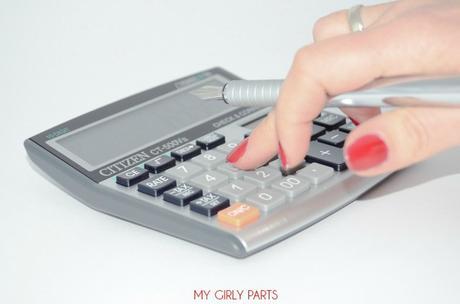 Source:
In many cases, a personal loan will help you regain a sense of control. Visit https://PersonalMoneyStore.com for advice on taking the best agreement. The relief it brings will allow you to gain clarity, which can help you find the right long-term solution too.
Earning money has never been more important, especially as the cost of living has shot through the roof in recent times. If you are willing to look for the opportunities, there are plenty of ways to make money online. Whether it's starting a business or getting paid for your opinions, those extra sources of income can make a world of difference.
Find The Right Work-Life Balance
Money is an important element in life and our careers are crucial. Nonetheless, it's still imperative that you allow yourself the chance to enjoy life. After all, we only get one shot at making our time on this earth count. A fulfilling leisure life will work wonders for your emotional satisfaction, not least when it comes to reducing stress.
Finding the right work-life balance doesn't always feel easy. But it's imperative that you take those steps. Spending time with your friends and family is the key to a happy and stress-free existence. So don't be afraid to take those family holidays or make time for those people who matter most.
Besides, those moments of relaxation and joy will help you stay calm when it comes to those work commitments too.
Be Positive
The human mind is unquestionably the most powerful tool at anybody's disposal. Training your brain to be positive and confidence will not only reduce stress. It will boost your chances of achieving great things in real life too.
If you aren't naturally blessed with these strengths, you can gain expert help to build that self-confidence. Meanwhile, getting your life more organised can only have positive impacts. Last but not least, try to surround yourself with the type of person that you want to be. The positivity of others will rub off on you. Do not underestimate how important this can be.
Apart from helping your stress levels, being positive in life will help you lead a happier existence. If that's not an incentive, I don't know what is.
Being #positive in #life will help you lead a #happier existence. #health
Click To Tweet
Disclosure:  The above content was written specifically for My Girly Parts on behalf of our partner.

Brenda Pace
I have over 28 years as an Administrative Assistant, including at the Executive Level. I also have over 5 years experience as a Content Writer, Webmaster, Web Designer, and Social Media. If you're in need of assistance, please
Send me an email
and let me know how I can help.

Latest posts by Brenda Pace
(see all)
Fighting Back Against Stress In 2016

- March 18, 2016

Who counts calories on St. Patrick's Day?

- March 16, 2016

In Health News: The Zika Virus

- March 15, 2016
Related
Tweet
Share
3
+1
1
Pin
3
Share
Stumble
Total Shares

7