*THIS IS NOT THE SUBJECT THAT BELONGS TO THE TYPE OF BLOG I'M MAKING BUT I REALLY HAVE TO WAKE UP HUMAN CONSCIOUSNESS!
 I am angry and disappointed because politicians in Bosnia and Herzegovina are not doing their job properly, actually they don't do their job at all. I'm not sure if people outside the Balkan area have heard about Bosnian people's struggle about JMBG (which is basically identification number and the main document that proves that you actually exist). Well, the problem is that our politicans weren't able to make a deal about jmbg so all the babies that were born in 2013 don't exist in legal documents. Because of that, every baby who was sick and born in 2013 wasn't able to get medical treatment. There was a case with little baby Belmina and she was the main reason why the citizens of Sarajevo organized protests in front of the Parliament building and managed to get identification number for her because she was sick and needed medical treatment outside Bosnia and Herzegovina. Protests were quiet and without any violence and people from other cities came in Sarajevo just to stand in front of the Parliament and to support everyone who decided to end this agony. Of course, I must not (!) forget to mention people who wanted to give their jmbg to little Belmina and save her life with it. Faith in humanity - restored!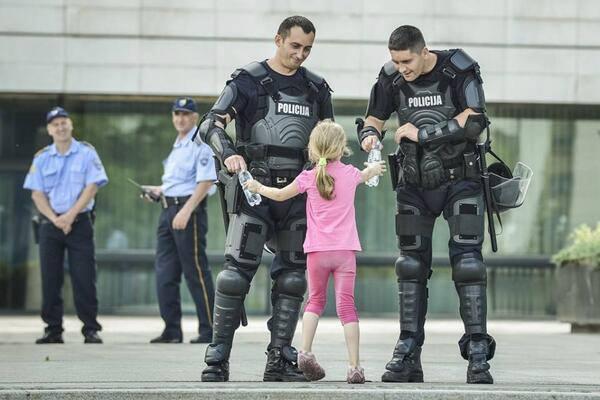 * one of the most beautiful pictures during the protests in front of the Parliament building in Sarajevo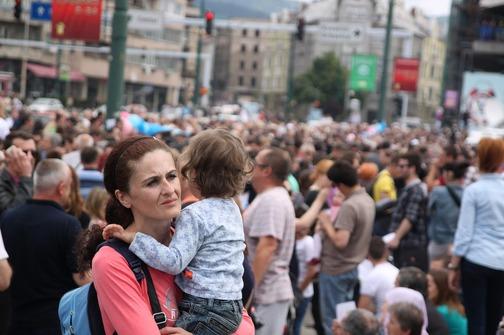 * peaceful protests in Sarajevo, about 10 000 people attended 
In the meantime, there was another little girl who was also sick (her name was Berina) and her parents took her on a medical trip where she supposed to get proper medical treatment that was necessary to save her life. Little Berina didn't have her identification number so the police didn't let her and her parents to enter Serbia because that's the law, you can't enter another country if there is no piece of paper that identifies you (I read that Serbian police officers asked 'How we can be sure that you're not trafficking with children?') so basically there was no person who could help little Berina pass the border to get her medical treatment and she passed away. I can't describe how angry and pissed off I am right now because politicians don't care, not even a little bit, the only important thing in their life is their job position and they have no shame, no sympathy and will never know what means to be an honest man and a fighter!
Little angel, Berina, rest in peace and forgive this cruel world for not taking enough care about the youngest ones, about the little buddies who weren't guilty for anything. We keep you in our hearts!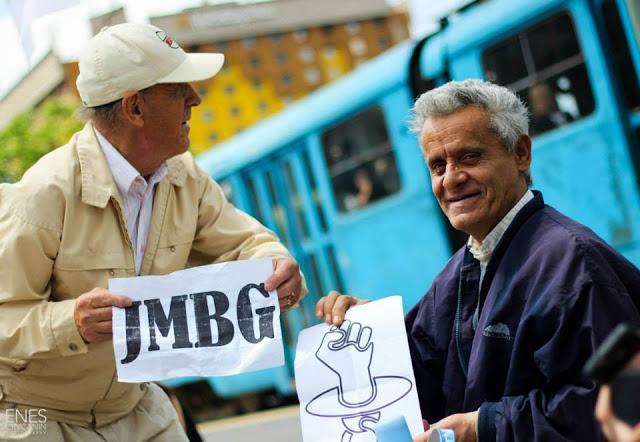 *Sarajevo streets #bebolucija


Use #jmbg #jmb and show your support on Twitter and Facebook, Bosnia and Herzegovina and its citizens appreciate it so much!