My hair is definitely not perfect. It doesn't endure straightening at all and after one use of hair straightener my ends split and it doesn't look good at all. That's why I curl it without heat any time possible (let me know in the comments below if you would like me to do a tutorial on how I curl my hair) and that's the main reason I went for an ombre. I did ombre two times (in the saloon) and the first one got me so dissatisfied that I dyed my hair by myself and then went in the another saloon and got ombre again and this one is better, it looks really nice when I curl my hair.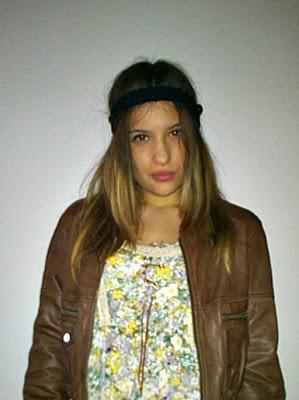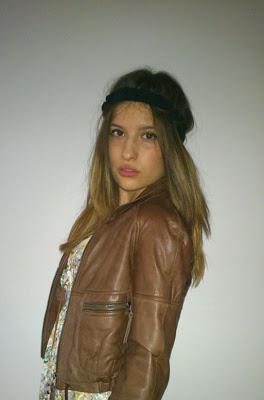 * I realized that I don't have a lot of pictures where my hair is shown as it is in person, here you can see my hair the way it is (excuse my faces)
My hairdresser keeps telling me that my hair is damaged so I decided to take extra care of my hair and to avoid hair-straighteners because it can become an obsession, even though girls would never admit it. I googled homemade masks for dry, damaged, frizzy hair and found extremely easy-to-make mask that really helped my hair to recover a bit (I didn't expect much because this was a first treatment). This hair-mask is soooo easy to make that you can basically do it any time you want, just peek into your kitchen :3
HOMEMADE MASK FOR DRY, DAMAGED, FRIZZY HAIR:
*I do not recommend this mask if you just dyed your hair because it opens your hair cuticle and it may cause color fading.
Ingredients:
- Olive oil
- Honey
- Tablespoon
- Bowl/Cup
- Plastic bag or shower cap
- Microwave oven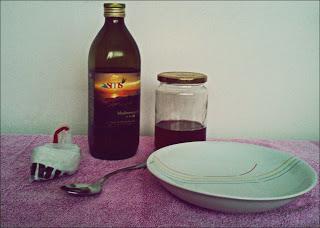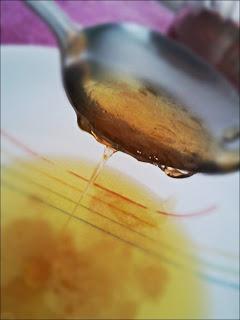 Making process:
Take 3 tablespoons of olive oil and put it in a bowl, add 2 tablespoons of honey and stir it a little bit
then put the bowl in the microwave. Keep it in the microwave for 20 seconds and that's it! Apply it all over your hair or just on the ends and put your shower cap or plastic bag and keep it in your hair for 30 minutes then wash it out with shampoo and conditioner that you use regularly (I use
Elseve Nutri-gloss Crystal Shine Shampoo
and
Shine Conditioner by L'oreal Paris
) also make sure you rinse it out properly because you don't want oil to stay in your hair.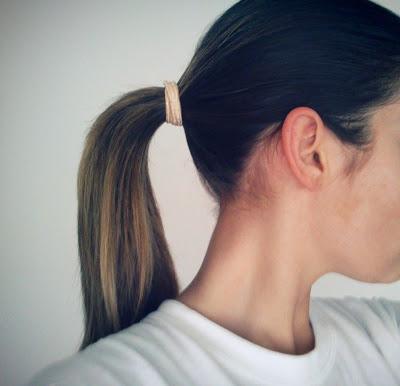 * What I did: I put my hair in a low ponytail and then applied mask on the 'tail-part' because only my ends have been chemically treated and I was afraid that my roots would look greasy after mask treatment.
BEFORE AND AFTER: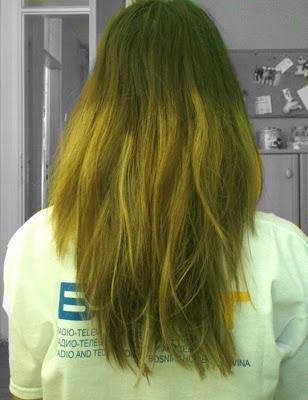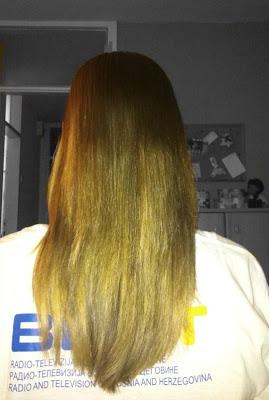 As you can see, my hair looks shiny, less frizzy and it's definitely not dry. I hope this helped and if you try out this mask or you have advice for hair care that you want to share with me, please write in the comments section below.
Love, Sara :)