Today 100% if the Fibers.com employee's biked to work. It's not hard to do when the company is only a handful of people, but we bike because we love cycling and hate getting parking tickets. We also promote cycling because we believe it's a great way to get healthy, improve our air quality and save us money. This year the Sacramento Region 511 noticed our bike love and awarded us Bike Friendly Business honorable mention!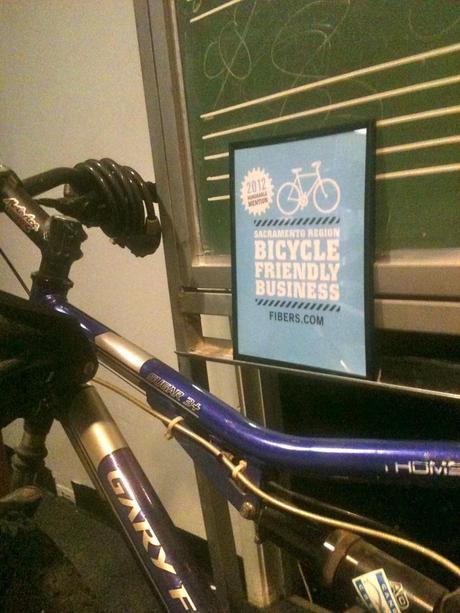 Here's our plaque and Matt's mountain bike. We're so honored to get honorable mention. I'm assuming some of the reasons we got honorable mention, beside the high rate of bike commuters would be our commitment to quality cycling t-shirts, our partnership with Sacramento Area Bicycle Advocates and our infographic all about a shift toward cycling.
Here's me wearing a cycling tank top I designed myself! That's how much I like bikes, I draw pictures of them and put them on t-shirts!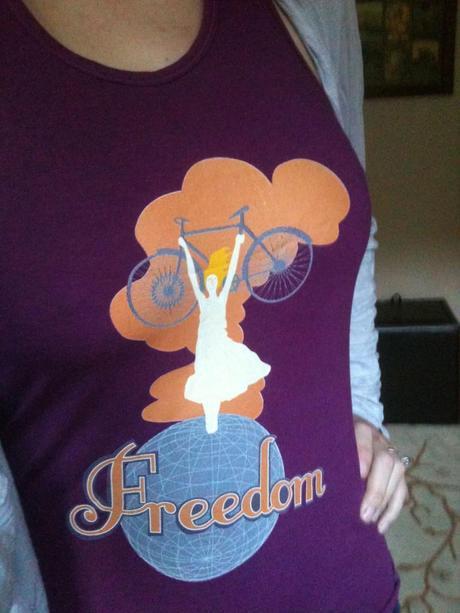 Anyway, this news of being named a Bike Friendly Business makes me so happy I'm gonna go for a bike ride!