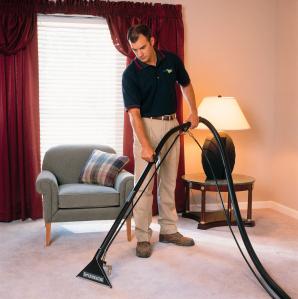 If you are facing a tough condition with water damaged carpet, then you must take some immediate steps to repair it. If you ignore a water damaged carpet, then it will damage the entire carpet. Moreover a wet carpet is a production house of harmful bacteria and moles. So, proper steps should be taken to dry the carpet properly. If the carpet is not properly dried, the moisture in it will cause serious health issues or respiratory disorder.
You can clean a water damaged carpet all by yourself or you can hire the expert services of a professional carpet repairing company that offers that treats water damaged carpet in Perth. The professionals basically use improved technologies to remove the moisture from the rug.
However, if you do the job by yourself, there are a few things you have to keep inside your mind if you want to get a satisfactory result.
Firstly remove excess water with the help of a vacuum cleaner or water suction pump.
Identify the source of water to know whether it is clean or not. By knowing the source you can prevent it to happen next time.
You must turn off the power as it is very dangerous to step inside standing water without cutting the electricity line.
You must have some water removing equipments such as cleaning machines, vacuum cleaners, disinfectants, puncture proof glasses, etc. Having these items in front of you will help you to carry out the functions within minimum time.
Make sure that your furniture is not damaged with water.
Use some drying equipments like fans, dehumidifier or air movers. You can use these things after completing the restoration process. These mechanisms will help to keep your room dry and clean.