Hello everyone! I had so much fun creating this layout with the October Felicity Jane kit. This kit is perfect to commemorate this beautiful photo of my hubby + daughter in the bird park!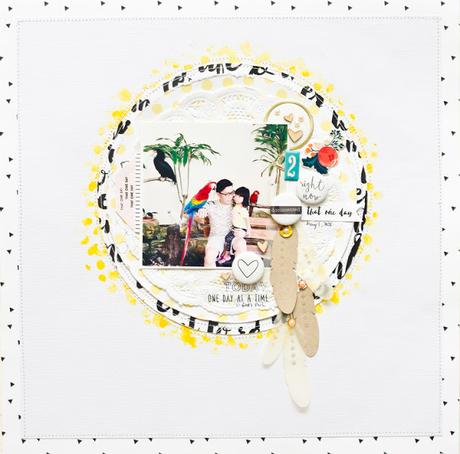 Let me share with you on how I created this layout...


I started by placing the photo onto the the 6" doily, followed by a 6.5" circle yellow polkadot paper & lastly with a 7"circle script paper. Both patterned paper cirlces are cut by the Silhouette Cameo or you can always trace it with any circle products you have. Then, I used the polkadot stencil + yellow water-colour to stencil all around the edge. Once the water-colour is dried, I sewed around the circles and the corners of the layout as well. Finally, I completed my layout with lots of pretty embellishments & clear stamps that you can find in the kit.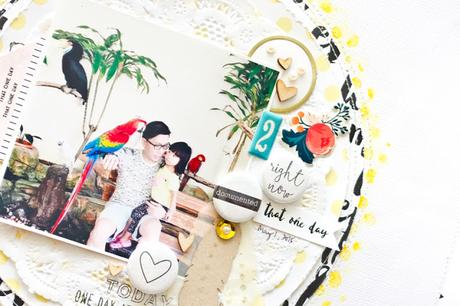 Thank you for letting me share today!Xoxo Jessy