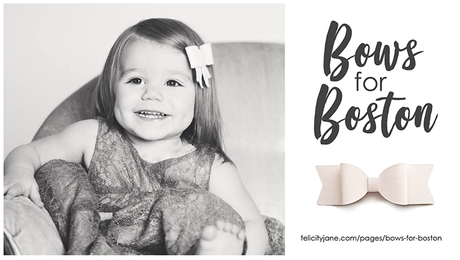 Recently, one of our beloved co-DT, Alexes Brown lost her 19 month old beautiful baby girl to a tragic accident. My heart really aches for her & her family! Jeana (owner of FJ) decided to do something for this sweet family. The goal is to collect all kind of bows, created by YOU, with notes of love & support for Alexes. These love notes would be very helpful to her. You may read all about it at this link: https://felicityjane.com/pages/bows-for-bostonWith that in mind, I wanted to create a card for Alexes. From a mother to another mother... I wanted her to know that she is not alone in this journey. We are all here by her side & pray for her that she will find peace and comfort in this tough times!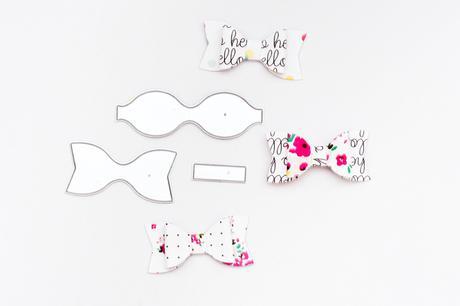 To begin, I used the Maggie Holmes metal bow dies and ran them over on my big shot along with the May kit "Note To Self" patterned papers. Once I have all the pieces, I assembled & adhered them together.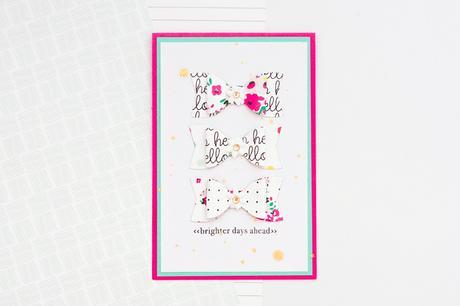 Once all the paper bows are all pieced together, I arranged them in a line and adhered them onto a card. And completed my card with the FJ "Note To Self" Stamp set.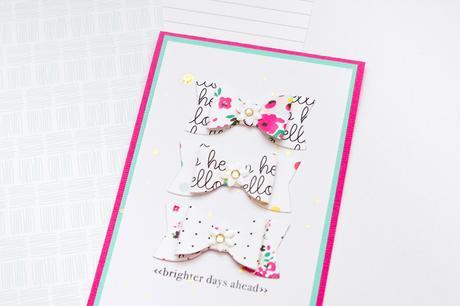 I do hope that you'll join us and send Alexes a note :)Thank you for coming by!Xoxo Jessy