Journaling in my bible is definitely something I really enjoy doing. And this time round, I decided to use Felicity Jane Susie kit to journal. 
The first thing that caught my eyes in the kit was the stamp set. I was delighted to see these words "anything is possible". Immediately, I knew the perfect verse I should journaled on my bible i.e.: Mark 9:23 
"'If you can'! 
B)" style="font-family: 'Helvetica Neue', Helvetica, Arial, sans-serif; font-size: 15px;">
All things are possible for one who believes." I love that in the stamp set, it has encouraging words like "be brave", "this is going to be good", etc. Isn't that perfect to remind me to continue to believe in God? Just love how everything worked so well together!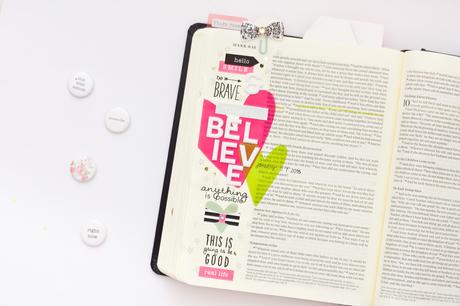 Totally adore those vellum hearts! They are not only perfect but they don't covered the verses in the bible too!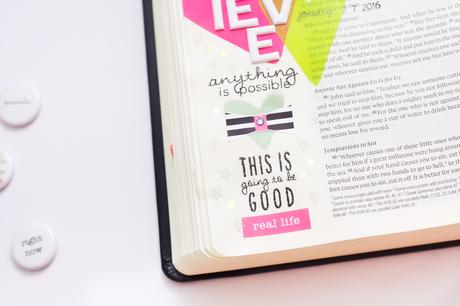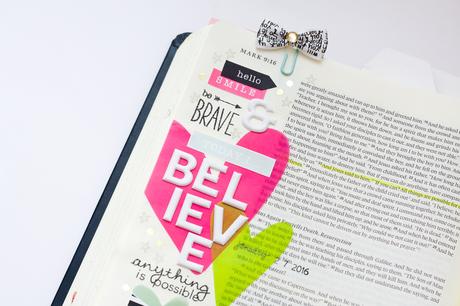 I wanted to create a page marker to this verse. What I did was attached the script bow onto the paper clip. How cute!
Hope you are inspired to use your kit with "off-page" project. You'll be amazed how versatile the FJ kits are each month! Happy Crafting!Xoxo Jessy