I have always looking at patterns especially those abstract geometric ones. I got pretty inspired with these 2 patterns and decided to use them on my cards.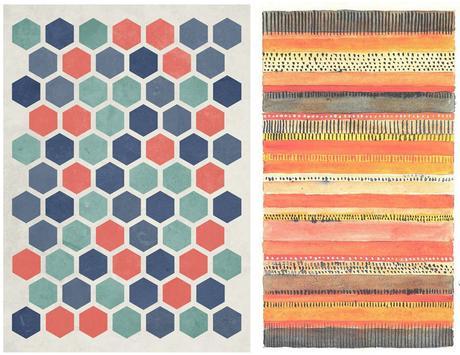 Pinterest Source :  Hexagon |Stripes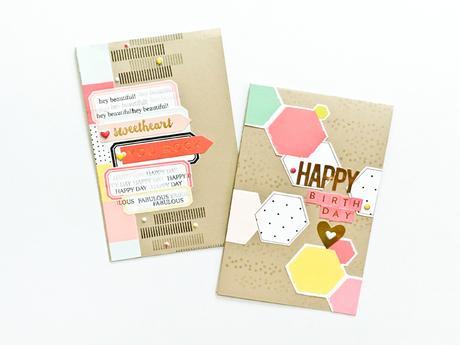 For the first card (on the left), I decided to repeat the patterns by layering the label on top of the candy-colorer patterned paper. I then stamped the lines at the top and the bottom of the card to fill in the gaps. I love that using repeating patterns it will speed up the creative process. For the second card (on the right), I used the hexagon patterned paper that's in the FJ Chloe kit. Cut them apart and just adhered them at the corners of the card. To fill the gaps, I stamped dots all over. I loved the end result!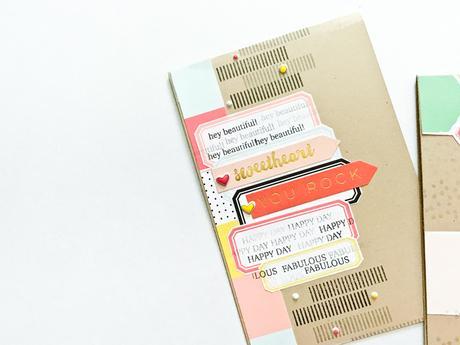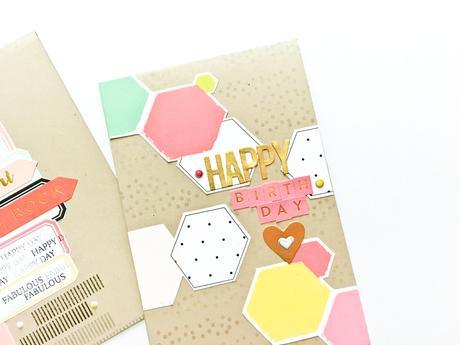 Thank you for letting me share today! I hope you will find tons of inspiration all around you everyday!Xoxo Jessy