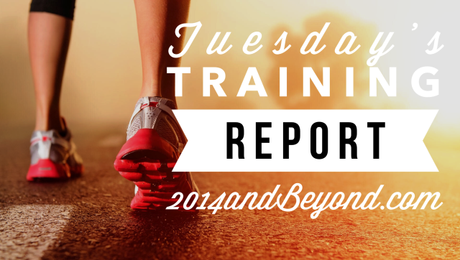 I almost made it through the day today without remembering that it was Tuesday, but now that I've remembered, I guess I had better get busy putting this together…..
Before I talk about training though, let me share that I'm down 2.4 pounds. In all honesty, I had hoped for twice that in the first week, but I'll take the scale going down instead of up for a change. Okay, now here goes my Tuesday's Training Report:
Monday, I weighed in. No running – just shock.
Tuesday, I ran 2 miles (Mile 1 – 14:34; Mile 2 – 14:17)
Wednesday, I was supposed to run according to the plan, but I didn't (*sad face here*)
Thursday, I ran 2.5 miles (Mile 1 – 14:37; Mile 2 – 14:19; Mile .5 – 7:12)
Friday, off
Saturday, I hit the floor running – not literally, but figuratively speaking. I had an 8:30 am appointment and never made it home until evening! I hate the kind of weekend where your days are packed full of chores and no time for yourself! 
Sunday, I ran 3 miles before church! Can you believe?!? (Mile 1 14:25; Mile 2 14:19; Mile 3: 14:34)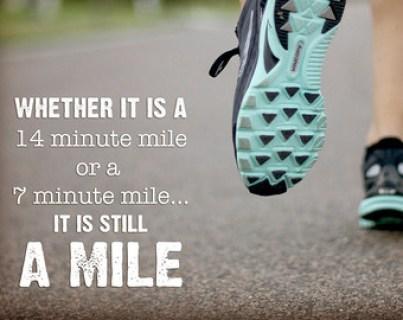 One thing about being a Race Ambassador for the Cleveland Rite Aid Marathon is that I belong to a Facebook group with some very amazing runners that are so fast and are running so many miles every week it just blows me away. Sometimes I let that "less than" feeling take up space in my head but then I remember I am not competing against anyone and that my goal is to do my best to improve my own speed and distance.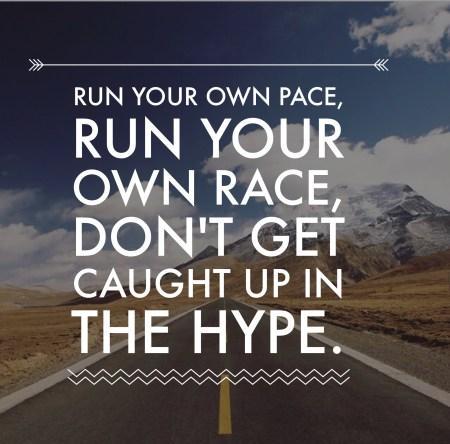 My goal for next week is to lose a couple of pounds and to try and get just a little faster – one run at a time! I'll keep you posted so stay tuned for next week's Tuesday Training Report!
~ ~ ~ ~ ~ ~ ~ ~ ~ ~ ~ ~ ~ ~ ~ ~ ~ ~

It would be great if you would stay connected with me!! You can follow me on Twitter @DebiL1611, like me on Facebook at 2014 and Beyond, circle me on Google+, follow me on Tumblr, Instagram and Bloglovin', subscribe on YouTube, or connect with me on LinkedIn and Pinterest.

Please make sure to visit my homepage and subscribe to my blog for more great posts on running, fitness and lifestyle topics as well as food, product, music and book reviews, and more!