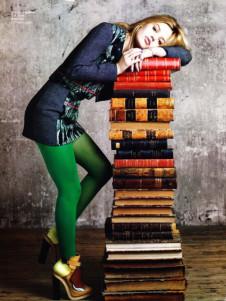 It's time for one of my favorite months – real book month! This is where I try to bring down that pesky TBR as much as I can. I try to focus on books I'm really excited about and roll my eyes that I haven't managed to get to them before now. I normally have a list of about ten I want to read, however, because I also participate in Banned Books and Kid-Lit with my sister as well as reading the Richard and Judy book club titles, I've felt under too much pressure lately so am just easing that slightly. This month I want to focus on some more of the titles my sister Chrissi Reads and I bought on our trip to the wonderful Mr B's Emporium Of Reading Delights in Bath. This is what I'll be reading:
1.) The Gracekeepers – Kirsty Logan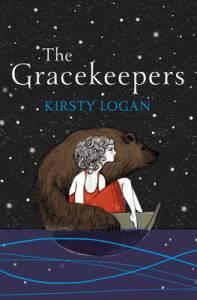 What's it all about?:
A lyrical and moving debut in the tradition of Angela Carter and Margaret Atwood, introducing an original and commanding new voice in fiction
As a Gracekeeper, Callanish administers shoreside burials, laying the dead to their final resting place deep in the depths of the ocean. Alone on her island, she has exiled herself to a life of tending watery graves as penance for a long-ago mistake that still haunts her. Meanwhile, North works as a circus performer with the Excalibur, a floating troupe of acrobats, clowns, dancers, and trainers who sail from one archipelago to the next, entertaining in exchange for sustenance.
In a world divided between those inhabiting the mainland ("landlockers") and those who float on the sea ("damplings"), loneliness has become a way of life for North and Callanish, until a sudden storm offshore brings change to both their lives–offering them a new understanding of the world they live in and the consequences of the past, while restoring hope in an unexpected future.
Inspired in part by Scottish myths and fairytales, The Gracekeepers tells a modern story of an irreparably changed world: one that harbors the same isolation and sadness, but also joys and marvels of our own age.
2.) If I Fall If I Die – Michael Christie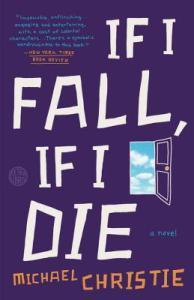 What's it all about?:
A heartfelt and wondrous debut about family, fear, and skateboarding, that Karen Russell calls "A bruiser of a tale . . . a death-defying coming-of-age story." 
Will has never been outside, at least not since he can remember. And he has certainly never gotten to know anyone other than his mother, a fiercely loving yet wildly eccentric agoraphobe who panics at the thought of opening the front door. Their world is rich and fun- loving—full of art, science experiments, and music—and all confined to their small house.
But Will's thirst for adventure can't be contained. Clad in a protective helmet and unsure of how to talk to other kids, he finally ventures outside.  At his new school he meets Jonah, an artsy loner who introduces Will to the high-flying freedoms of skateboarding.  Together, they search for a missing local boy, help a bedraggled vagabond, and evade a dangerous bootlegger.  The adventure is more than Will ever expected, pulling him far from the confines of his closed-off world and into the throes of early adulthood, and all the risks that everyday life offers.
In buoyant, kinetic prose, Michael Christie has written an emotionally resonant and keenly observed novel about mothers and sons, fears and uncertainties, and the lengths we'll go for those we love.
3.) The Lie Tree – Frances Hardinge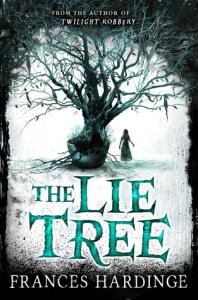 What's it all about?:
Faith Sunderly leads a double life. To most people, she is reliable, dull, trustworthy – a proper young lady who knows her place as inferior to men. But inside, Faith is full of questions and curiosity, and she cannot resist mysteries: an unattended envelope, an unlocked door. She knows secrets no one suspects her of knowing. She knows that her family moved to the close-knit island of Vane because her famous scientist father was fleeing a reputation-destroying scandal. And she knows, when her father is discovered dead shortly thereafter, that he was murdered.
In pursuit of justice and revenge, Faith hunts through her father's possessions and discovers a strange tree. The tree bears fruit only when she whispers a lie to it. The fruit of the tree, when eaten, delivers a hidden truth. The tree might hold the key to her father's murder – or it may lure the murderer directly to Faith herself.
4.) Hideous Creatures – S.E. Lister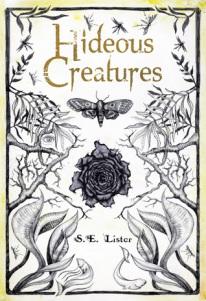 What's it all about?:
An extraordinary, magical odyssey into the dark heart of the New World . . .
Arthur Hallingham is the youngest son of an English earl. He's on the run from his former life – from a family where painful, half-understood secrets lurk.
Arthur travels on a slave ship to the coast of America. Amidst the teeming squalor and vaulting ambitions of the New World, he encounters Flora, the tough daughter of an outlaw, and Shelo, a native medicine man with mysterious powers who seems to have a plan for him.
The three set off on a journey through the thick forests and along the wide rivers of the lush southern wilderness. As they near their destination, Shelo's terrible and destructive purpose is gradually revealed.
Hideous Creatures is a rich, beautiful and compelling novel that will appeal to fans of Audrey Niffenegger, Erin Morgenstern and Neil Gaiman, by a young debut author destined for literary stardom.
5.) Into The Trees – Robert Williams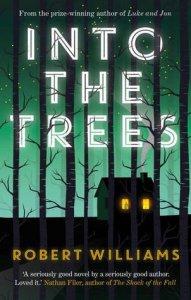 What's it all about?:
Harriet Norton won't stop crying. Her parents, Ann and Thomas, are being driven close to insanity and only one thing will help. Mysteriously, their infant daughter will only calm when she's under the ancient trees of Bleasdale forest.
The Nortons sell their town-house and set up home in an isolated barn. Secluded deep in the forest, they are finally approaching peace – until one night a group of men comes through the trees, ready to upend their lives and threaten everything they've built.
Into the Trees is the story of four dispossessed people, drawn to the forest in search of something they lack and finding their lives intertwining in ways they could never have imagined. In hugely evocative and lyrical writing, Robert Williams lays bare their emotional lives, set against the intense and mysterious backdrop of the forest. Compelling and haunting, Into the Trees is a magisterial novel.
As with everything that Mr B's recommended us, the booksellers there did such a stellar job and I'm looking forward to every single one of these books. I'm particularly intrigued by Hideous Creatures by S.E. Lister as I read The Immortals by her recently (another Mr B's purchase!) and absolutely loved it. I've also spent far too long waiting to read The Lie Tree by Frances Hardinge, especially as it has had much critical acclaim, winning the Costa Book Award in 2015. The Gracekeepers by Kirsty Logan also looks like such a "me" book – fairy tale-esque, literary and lovely. Can't wait to get started!
Have you read any of these books? What did you think and what should I read first?
Advertisements
&b; &b;