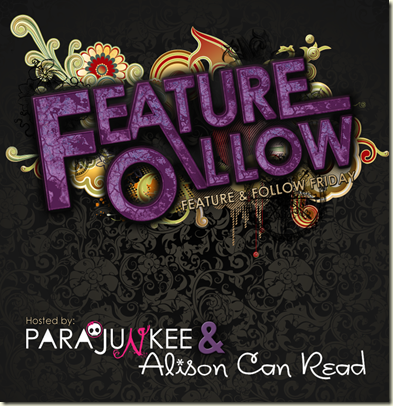 hosted by
Parajunkee
and Alison Can Read 
This weeks Question:
Tell us at least one new or unusual thing you've done in 2013
 1.
I am hosting a foreign exchange student
from Belgium for the entire 2013-2014 school year. She's 17. I am only 26, without kids, but my husband and I thought it would be something fun and interesting. If anything, I thought it would get me to participate in the things my area has to offer and learn about another culture.
2.
I went to Ireland
with my grandmother for two weeks. It was something we've talked about doing since I was a little kid and we traveled to places together, so it was really awesome to experience it with her.
3.
I've lived close to my parents
for almost the entire year. As a Navy wife who moves all of the time, this is absolutely unheard of. I haven't lived in the same state as my family members since I was 18. But at the beginning of the year, when I lived in the Atlanta, GA area, my dad and stepmom moved to the area and bought a house. It was so nice! We got together for dinner all of the time and it was the first time I've lived near him since I was a teenager.
Then, my husband and I moved in May to the Hampton Roads area of VA, where my mom, stepdad, and brother are currently stationed. They live about an hour away, but we get together at least once a month for dinner or cookouts or bowling.
It's been really nice to get a glimpse of what normal people live like. And when my husband gets out of the Navy, I'm sure we'll get some time living close to his family, too.
What about you?
Be sure to tell me in the comments how you follow and I'll follow back!