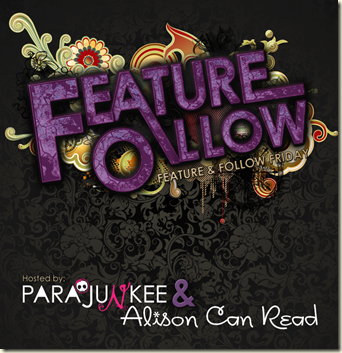 hosted by Parajunkee and Alison Can Read   Featured Blogs: Shiloh Walker and Cherie Reads   This weeks Question:  

Q: What is your guilty pleasure as far as reading? Is it a genre, or is it a certain type of book?

 I suppose my guilty pleasure is angst-filled YA romance. (I know, right. What am I saying?!)
It's normally something that I rate lower and complain about when a book has no other redeeming qualities, but I'd be lying if I said I didn't enjoy it anyway.
I'm typically proud to tell others that I'm reading most YA books, but there's a select few that I kind of cringe inside about if someone were to ask me what I'm reading. But I still love it and it somehow hooks me 9 times out of 10. Obviously, the Twilight Saga by Stephenie Meyer is a good example of a romance filled with teenage angst that I enjoy. The Fallen series by Lauren Kate is another example, with the added element of love triangles galore. There are many more examples.
I'm less ashamed of angst-filled YA romance when the book has a lot of other elements going on and there's a great story. But when the focus is a loose story with a heavy focus on the angsty romance, I sigh in disappointment, but devour the book anyway. =)
What about you?     Follow me any way and I'll follow you back.