Elie Saab's Spring/Summer collection of 2013 is by far one of my most favorite collection by any designer, Elie Saab—for those who are unaware—is a Lebanese fashion designer, whose creativity and talent clearly shines through into his lavish and gorgeous outfits.
I have to say that this collection by Elie Saab is by far one of the most detailed, beautiful and astounding collections I have ever seen. The designs featured compliment the body in such an effortless and wonderful way, working like magic with the silhouette of the body, with most of the skirts draping from the waist downwards. 
When I first stumbled upon the Spring and Summer collection last year I found myself feeling quite dream like when I was looking at them as if they're from elegant fairy tales. The embroidered embellishments of flowers and crystals make these dresses look exquisite and ethereal. 
I am deeply in love with the mix of pastels/neutral colours in this collection as well as the collaboration of darker colours; such as black and the deep reds. It would be a lie to say that the black pieces in these designs were my favourite; for once I am more on the side of color as the pale blue and lavender coloured pieces. 
Though few people felt sceptical and less 'wowed' by this collection, it will remain one of my favourites by Elie Saab. An undeniably magnificent and marvelous collection, that I will forever be in aw of.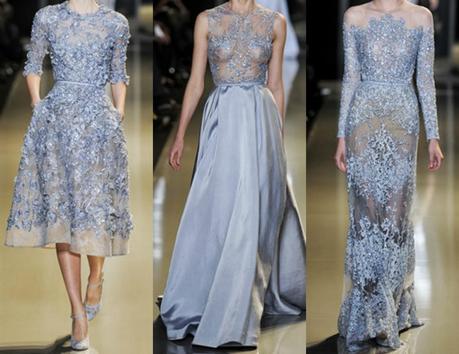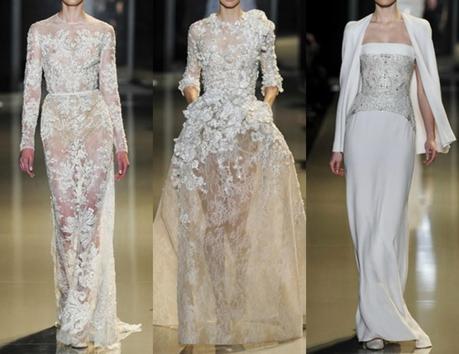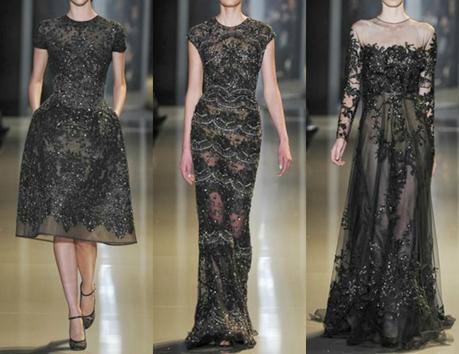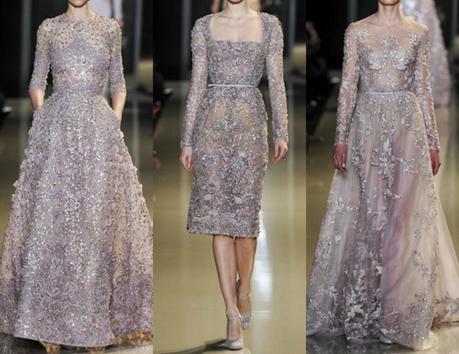 {Images: Source}