Well, March is over, which means it's time for another monthly favorites post! March is always one of those weird months where the sun tries to shine, but it's still cold. I always end up with a bad case of Spring fever around this time of year because I cannot wait for it to be warm and sunny most of the time. To get to my point, March seemed like it would never end! And with snow included, it was just a rather miserable start to Spring, but it's getting better!

J

But enough about that, here are the products I've found myself reaching for the most this month!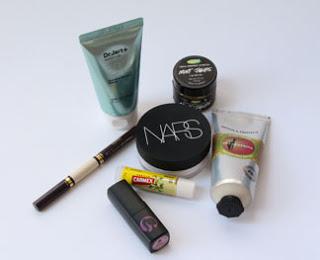 I've rediscovered my Lush Mint Julips Lip Scrub. Initially when I bought this, I found it to be too abrasive. I just decided to grab it one day even though my lips weren't particularly dry and I've been using it ever since! It is pretty rough, but I've found it's working nicely at keeping my lips soft and smooth…plus, it tastes delicious!

J

I find it helps a bit to use the Mint Julips when there is still a small amount of lip balm on my lips – like shortly after I wake up. It helps the sugar move around a bit better and protects my lips a bit from the graininess of the sugar.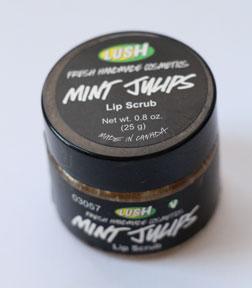 Once I've gotten my lips nice and smooth, I still use my Carmex Moisturizing Lip Balm in Vanilla to keep my lips hydrated. I know I've mentioned this in previous favorites, but nothing else I have used ever compares to this lip balm for me. It's a little towards the greasy size of things, although I wouldn't actually call it greasy. It's not at all a waxy lip balm, which I prefer. I can't find the Lime flavor lately, which would be nice for summer. Where's the Lime, Carmex? I miss it! The Vanilla is great though, so no complaints.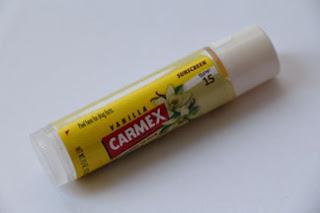 I guess I will stick with lips – my next favorite is from Lippy Girl. It is their Organic Lipstick in Gob Smacked. This lipstick is amazing! It's not at all drying, it's incredibly comfortable, and it has serious lasting power! I absolutely adore it!

J

The color is a medium bright pink and it's easy to make it a bit more neutral by blotting it, or leaving it a bit brighter by just leaving it alone. Amazing, amazing lipstick!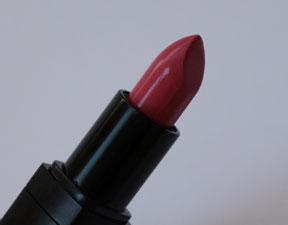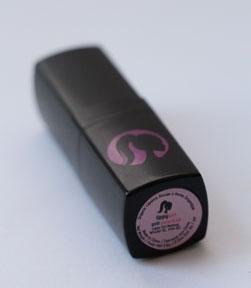 Moving on to face products, I recently tried a sample of the Dr. Jart Water Fuse BB Cream. I received it in a BirchBox ages ago, but kept forgetting to try it. Well, this was its month! I'm not usually a huge BB Cream junkie, but I've been using this almost every day in March (I picked up a full size almost right away because the sample was incredibly tiny and not very full). It provides good coverage and is buildable. It's hydrating, but my skin does not get even a little bit greasy as the day wears on. It just feels very comfortable and balancing on my combination skin. This comes in just the one shade, which takes the guessing out of shade matching, but I would be surprised if it matched all skin tones. As long as it works with your skin tone, this is a great BB Cream for combo skin!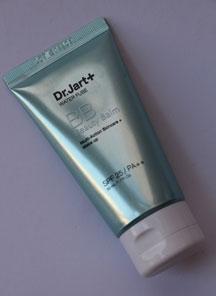 Sticking to face products, I have decided that I love the NARS Light Reflecting Loose Setting Powder! I'm not convinced that it really reflects the light or disguises pores better than others, but on my skin it is amazing! It gives my skin a very silky soft feel after applying it. It blends in beautifully and is never cakey. I think best of all, at least for me, it keeps my skin balanced all day! I don't need to do any touching up or blotting when I use this powder and I absolutely adore it! I like this much better than the ultra-hyped Hourglass Ambient Lighting Powder (I don't like that one much at all on my skin), and it's about $10 less in price!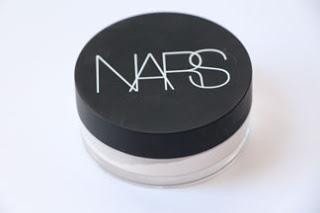 Moving on to brows, I purchased the "Journey to NaturalBeauty" set from Tarte on QVC and it includes what may just be my perfect brow pencil! I believe it's only available in this set right now, but I suspect it will eventually be released by itself in stores. It is called the Brow Architect Brow Shaper and I love it! I would buy the entire set just for this pencil! It is the perfect shade for my eyebrows because it shows up nicely, but doesn't look dark or heavy. The pencil is kind of a triangle shape which sounds like a terrible idea, but it actually works brilliantly! You turn the pencil to the thicker side for thicker areas like the beginning of brows, and then turn to the pointed end for the tails or any more delicate patches. There is a spoolie on the other end that I use to comb through my brows after using the pencil to help soften and blend the color. As if all that were not enough, there is a highlighting powder including inside the pencil as well! I didn't think I would really use it, but I find that I reach for it every time I do my brows! It's a very subtle, matte shade that just kind of lightens under the brow making me look just a bit more awake without looking "made up." I cannot say enough good things about this brow pencil!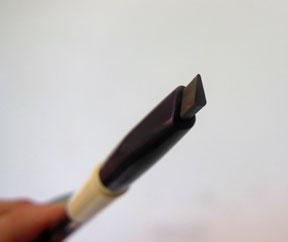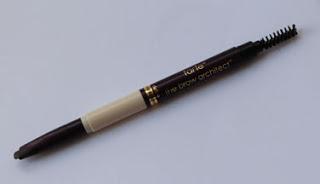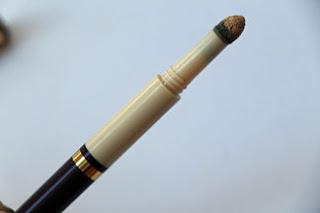 Finally, I have a hand cream. It is from Out of Africa and it is their Organic Shea Butter Hand Cream in Verbena. This may have replaced my Nubian Heritage Hand Creams! The Out of Africa Hand Cream feels very silky on the skin and is not at all greasy. It absorbs almost instantly and doesn't have a lasting scent. The scent is very faint straight from the tube and it has a hint of lemon to it. It's a great non-offensive unisex kind of scent. The cream itself is very hydrating and feel really luxurious! I love it!!!

J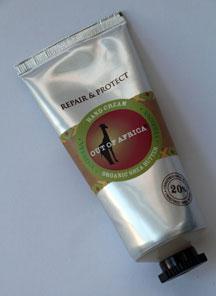 So that's going to wrap up my March favorites. I hope you enjoyed it and I'm looking forward to April as it warms up and the sun shines even brighter!

J

Let me know what some of your monthly favorites have been in the comments below!

J

Hope you've all had a lovely month and, like me, are eagerly awaiting the beauty of Spring and Summer!!!