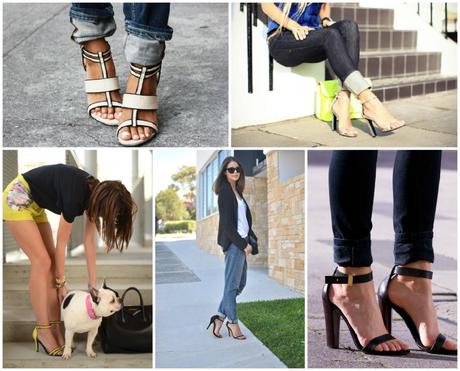 Ladies ladies ladies, I have got some shoe news to share. It looks like it is time to move all your chunky heels to the back of your closet in order to make room for something a bit more simple. These single or double toe strap sandals (as I call them) are all the rage in the world of fashion, and I am pretty stoked about it. Don't get me wrong, I love all my chunky outrageous footwear- but I wouldn't mind incorporating these chic babies into my day-to-day wardrobe. Fashion is all about switching things up and having fun, so let's do just that… starting with this new footwear trend. Agreed?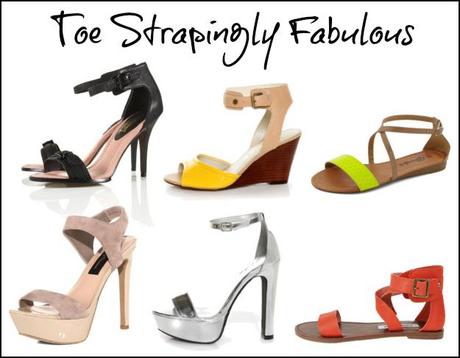 + Topshop Ryder skinny buckle sandals found here.
+ Report Jayde yellow patent wedges found here.
+ Weak in the Neon sandals found here.
+ Nude leather & suedette strap platforms found here.
+ Silver metallic heels found here (p.s. I just ordered these).
+ Steve Madden leather orange sandals found here.

( source, source, source, source )