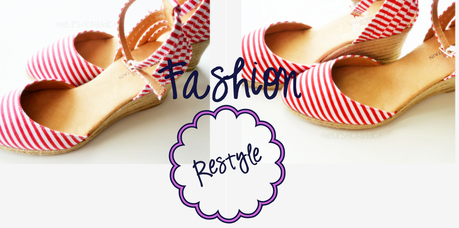 Shopping aside, I love a good dose of restyling and refashioning my items so I can have something new in my wardrobe all the time.
And today, for the first time on my blog am showing a simple restyling I did on my Sandals. These are absolutely new but I couldn't get myself to wear these as they looked pretty dull and boring. I

wasn't looking for any embellishments; instead I wanted the colors to pop out! 
So I took a Pen and drew all over it!
Yes, you heard me right. 
Here's what my Sandals looked like before the Restyle
 -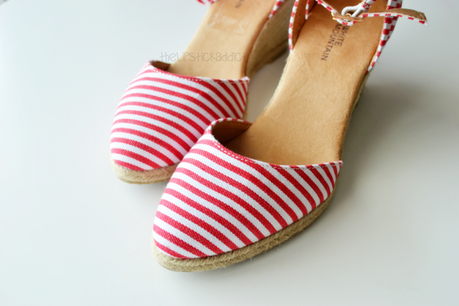 And Here's what I did in 3 Simple Steps -1. Took a Sharpie in Red from the Stained Collection2. Re-did all the Red Stripes3. Let it Dry
Lol ..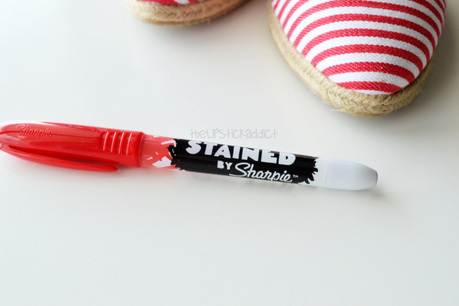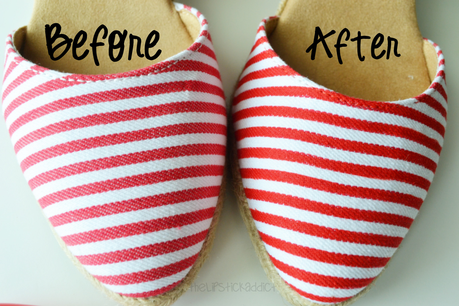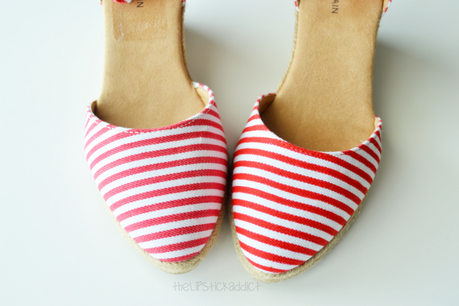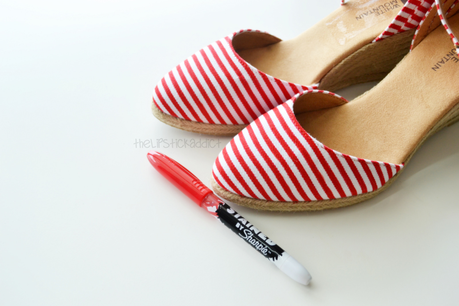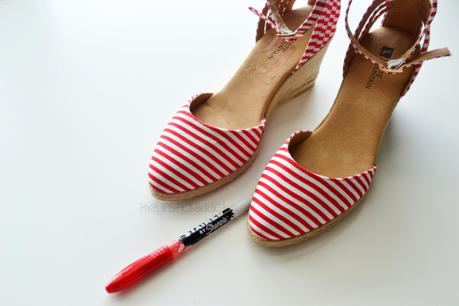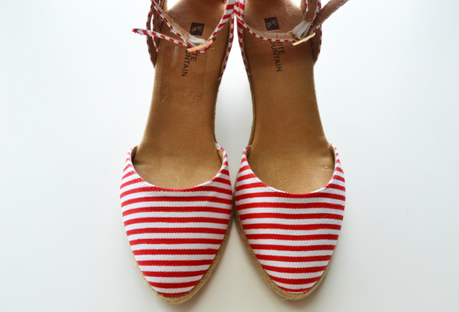 Without much effort, time and money, these dull and boring Sandals are turned to bright and peppy ones!
It took around 5-10 mins on each sandals to fill in the Red Stripes and less than 5 mins for the color to dry and settle.
Result – The Sandals look much brighter than before and the Red color really pops out now. Surprisingly the White stripes look much better too!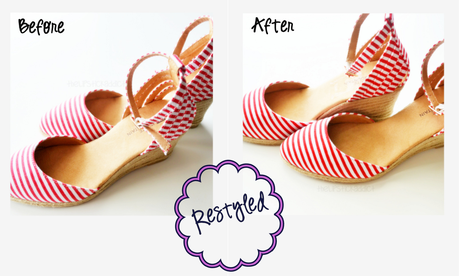 And Voila! I can't wait to wear these tomorrow…
So what do you think? Love it or Not? Have you tried Sharpies before?

Hope you find this post inspiring to start Restyling !


Much Love