Erdem is one of the man inspiration and influences towards my final collection of work, i hope i can incorporate some of these ideas into my own design work.I have been browsing through the erderm archive on there web page looking at  how the prints have developed over the years.I want to take some of the following elements into my design work;
Abstract print:
This print relates perfectly to my 'Beauty in chaos' trend as it is created from natural imagery then edited and developed digitally to create these beautiful  design.Iam hoping to expand my knowledge and try to create these designs by using screen print and the help of the digital printer.I want color pallet to be a lot more delicate and subtle but i think what i have learnt from this print is i need a accent color make the print more interesting and eye catching.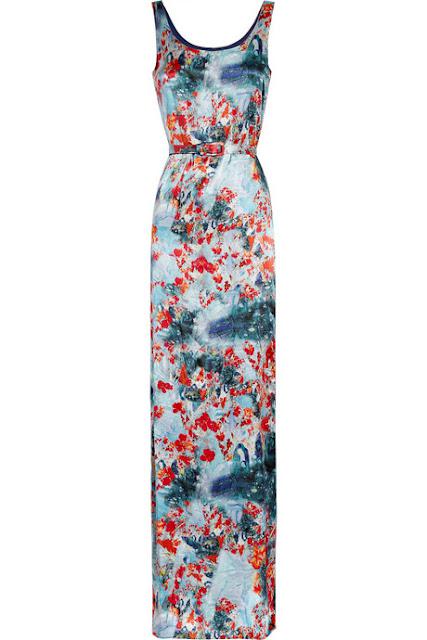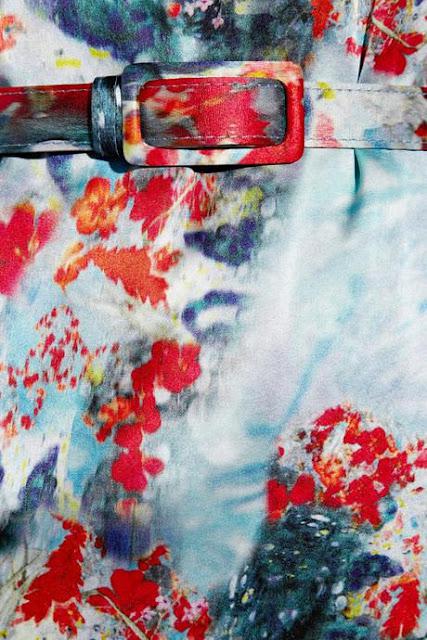 Overexposed :
Here is another example of a more overexposed element to a floral print i also want to explore this design style into my work as it gives a chaotic feel.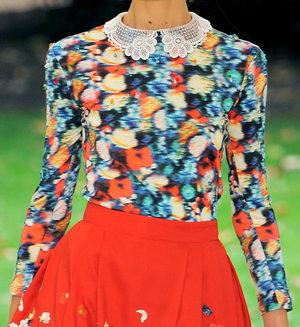 Dye :
This early Erdem design is the color pallet that's more suitable for my spring theme as i want it to look dusky and not as obviously spring wear.I also really like this watercolour style fabric dying which i could develop and experiment in the dye lab to create a similar effect.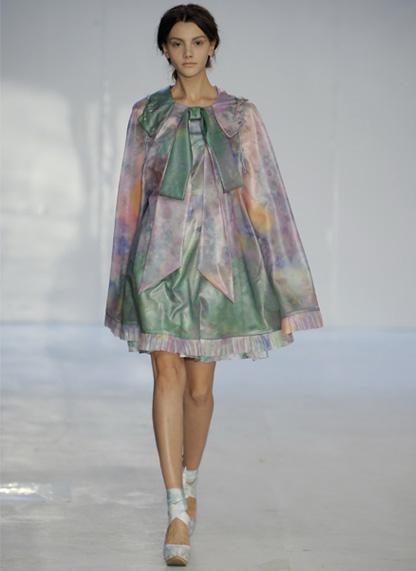 Detail :
I also really like how Erdem is catching onto innovative detail, like laser cutting fabric to create more interesting pattern adding depth and interest and making use of negative space .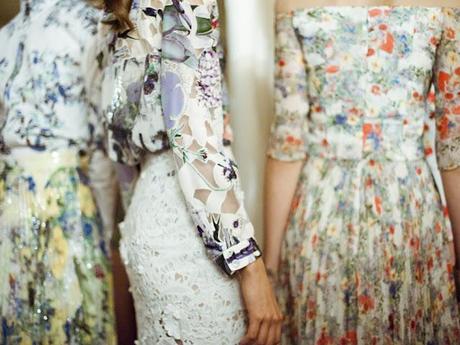 Bold print :
Erderm has also influenced my 'eccentric nature' trend, Erdem S/S & A/W contains alot of bright florals mixed with alot of dark elements which gives that obvious print clash look.For all some of the previous prints  are more blurred and overexposed, erdem also do more bold and graphic style of print, which i want to also develop into my work to make the collection differ.
Tradtional :
Here is an example of a more traditional style floral print, which has been overlayed in a contemporary and Erdem style.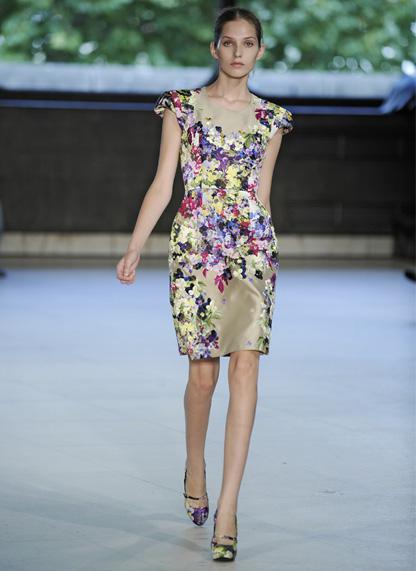 Geometric :As i have said in my brief i really want to experiment with geometric and art deco style shapes.Here is another example of a more geometric chaotic print which is a mixture of overexposed prints to more graphic floral prints, which have been pieced together in a miss match fashion.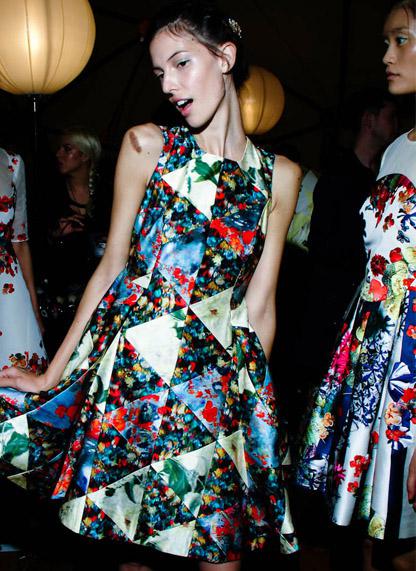 Print Clash :
These images below are some of my favorite Erdem images, these photograph were captured from backstage of the some of the past Erderm catwalks.When the collection is put together it creates such a beautiful clash of color and design and this is what i want to achieve when creating my own print collection.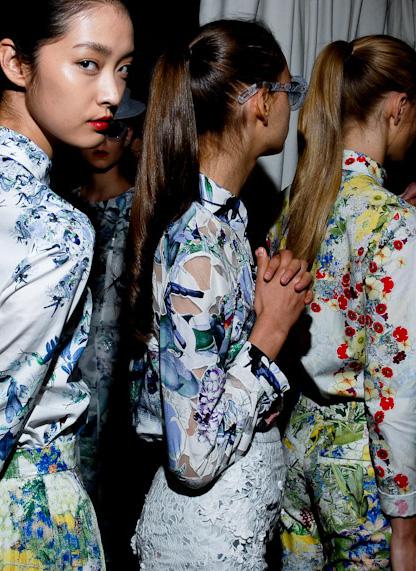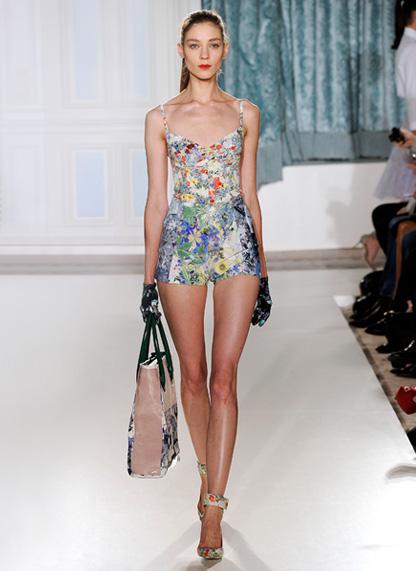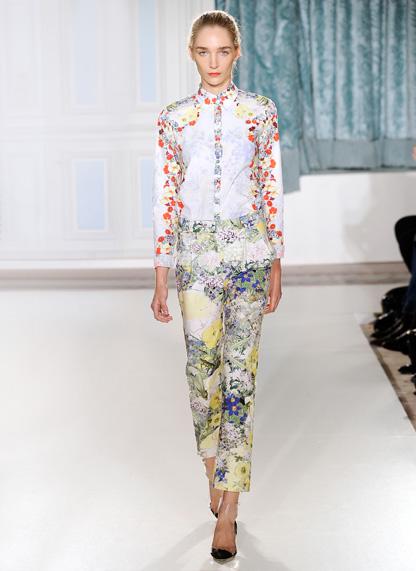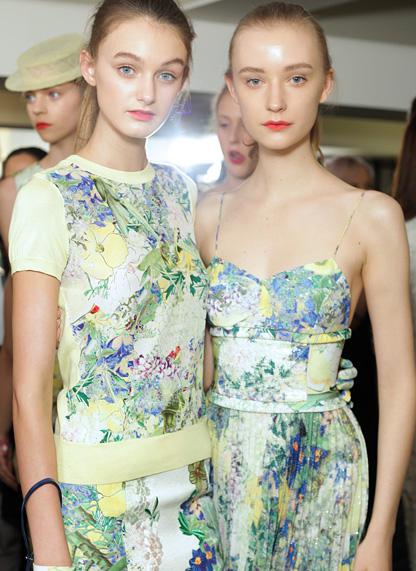 Images from http://www.erdem.co.uk/ 
All images and writing copyrighted to Hannah Marie Muers 2012 is stated different .