We were assigned to try the style of a famous illustrator, I was assigned Ruben Toledo.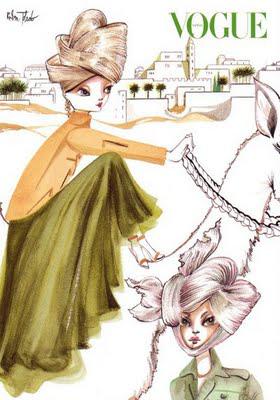 I made this mood board for inspiration: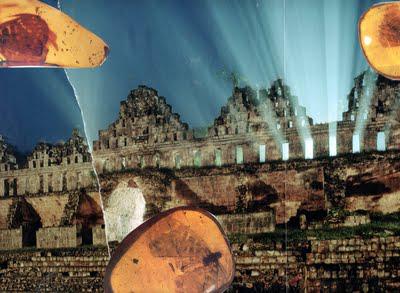 Hooray old National Geographics from the Library (25 cents each)!Here's the collection: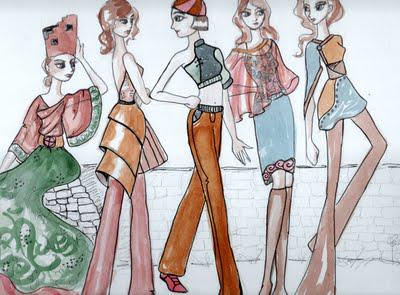 And here are the flats - this is the first time in a long time I did every element of the homework: moodboard, flats, illustration and illustrator or historical image. If I skip one thing it's the flats. I hate doing them. I'm getting better and they seem less daunting now that even two weeks ago - but they still give me a bit of anxiety. I realize without flats my designs are just pretty pictures with no hope of ever becoming wearable garments. These flats are the blueprints for actual clothing --- so if anyone is interested in backing my first line, let me know.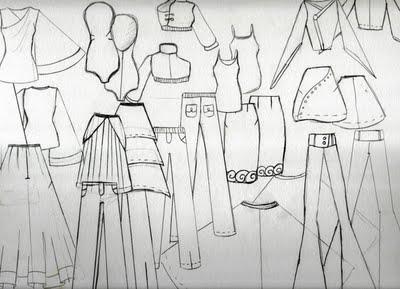 I enjoyed challenging myself to draw in a different style.  
What do you think? Which is your favorite outfit?
I'm also embarking on my third day of my low car diet and the first rainy day. I'll let you know how it goes.  I wish I could do it for an entire month, but it's looking like that won't be completely feasible (unless I quit my tutoring job).