When I fall in love with a pair of shoes, I wear them to death. I buy several pairs in all the colours and wear them to death too. I only wish I could get hold of a few more pairs of these boots!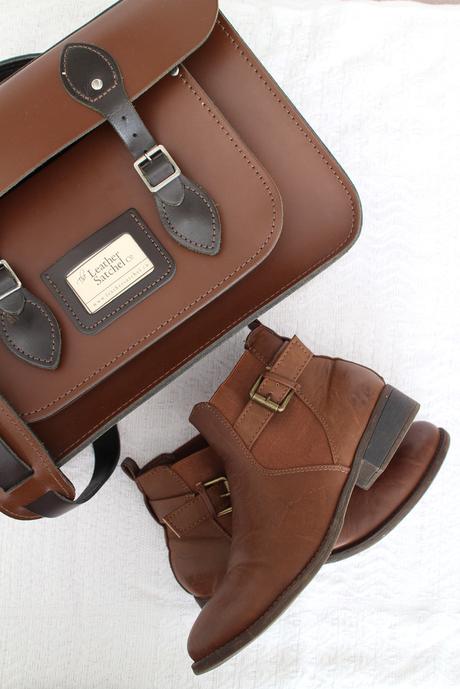 At £10 a pair from Lidl I wasn't expecting much. I was expecting cheap looking shoes, blisters, the, to fall apart quickly. Turns out I was completely and utterly wrong.
They look much more expensive than their cost. They are well made, the soles are thick, the heels substantial. They are nicely lined inside, with the only blister being caused by a three-hour wear with no socks.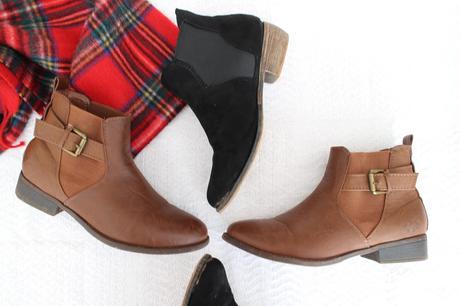 And they've lasted well too. I've worn them to university pretty much every day, with a country-lane walk to boot. I've wandered about town for hours in them, traveled on trains in them, really put them through their paces – and they still look great. This is all the more surprising if you consider my very dodgy gait. I roll my soles as I walk. I've destroyed a pair of shoes in a single school day before, I've cracked the wooden sole of a (£80) pair of boots in a fortnight. So for these to look virtually as good as new, with very little erosion to the soles and heels, is pretty damn good.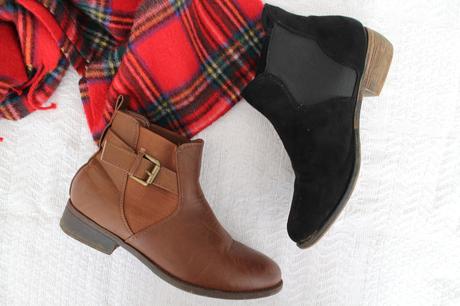 Perfect thrown on with jeans and a jumper for lectures, equally as good with a dress and tights. I love that the brown ones match my satchel too!
Do you have a favorite pair of winter boots this year?