An  Anklet ,ankle chain, or ankle bracelet, is an ornament worn around the ankle. Barefoot anklets and toe rings historically have been worn for centuries by girls and women in Egypt and other countries of the Arab world especially among Bedouin and in the countryside and by married women in India.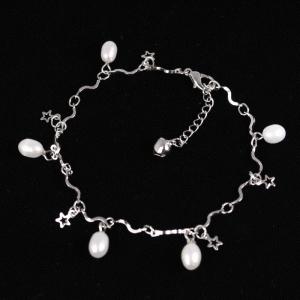 Initially considered jewelry Anklets for the hippies only, silver bracelets have come a long way from being considered only lucky charms. The finesse and style with which a silver Anklets is crafted today, makes it an ornament that cannot be considered 'junk' by any standards.The 70′s did popularize silver Anklets ornaments as junk Anklets that was worn by the 'rebels'Anklets . However, today silver ornament have achieved a cult like status and many people will use silver jewelry rings as their wedding bands too.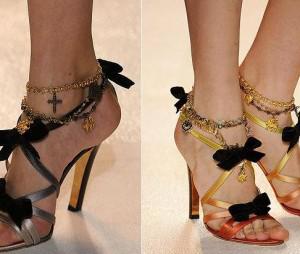 In the United States both casual and more formal anklets became fashionable in the late twentieth century. While in western popular culture both younger men and women may wear casual leather anklets, they are popular among barefoot women.