If you are looking for a special present for that someone. Then you should say it with Crystallized Headphones, It's a perfect gift for any occasion. Christmas is coming up and you surely want best for your loved ones. You certainly want no compromises when you say "You are special to me". Well, what can be better then this gorgeous crystal studded headphones!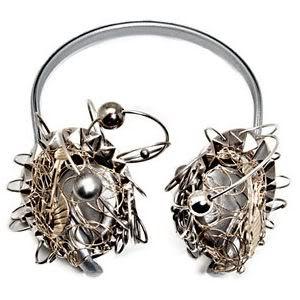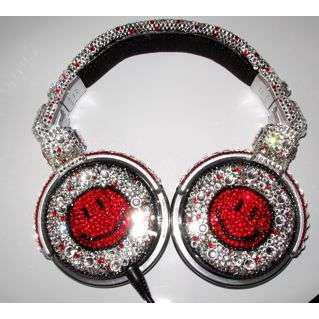 The Headphones are literally redefined with the first ever commercial crystallized headphones. They add timeless appeal to the headphones. These Sparky little beads look just gorgeous as they catch the light. This fascinating combination of imagination and creativity has brought a new revolution in the field of technology. These crystal beads have the weight and sparkle of crystal glass, and they make a great accent to any fashion. You will find our Crystallized head phones are stylish and pretty.  This Stunning looking Headphone made of Swarovski crystal are adorned with over 5000 individual Swarovski crystals to make them look gorgeous and most importantly to add royalty and special something to it. Apart from the incredible look of the headphones, the terrific sound quality having the broadest range of frequency which can go upto 30000 Hz makes music listening a whole new experience.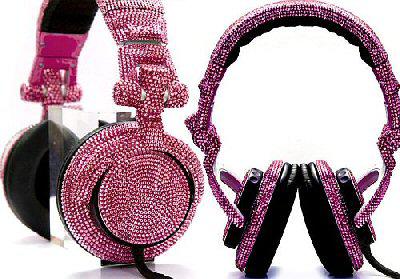 These headphones are the ideal partner for powerful modern music, providing good insulation against ambient noise and a vivid, crisp bass with good attenuation of ambient noise response. They provide an excellent sound quality and a brilliant shielding of ambient noise. DJs will like their excellent attenuation of ambient noise and the soft, comfortable ear pads. If you are serious about your music then this should satisfy your craving for the best possible quality headphones you can get your hands on.  The styling of the crystallized headphones is for the people who don't underestimate fashion. You want to look gorgeous also while listening to music too… these headphones are for you!