Naeem Khan has created a perfect collection for Resort 2012 fashion season. He gave preference to the red color and floral prints and created fabulous floor-sweeping gowns…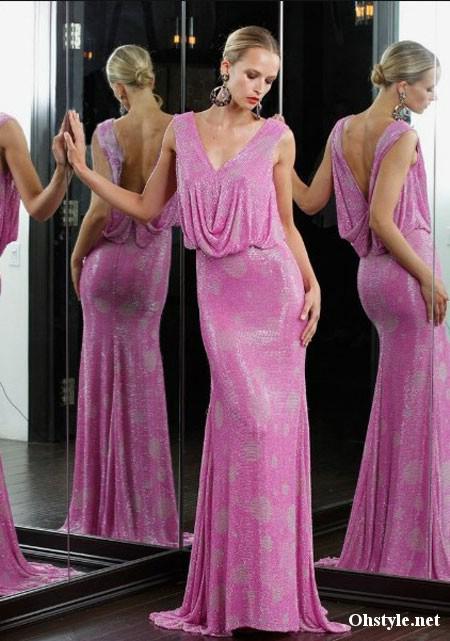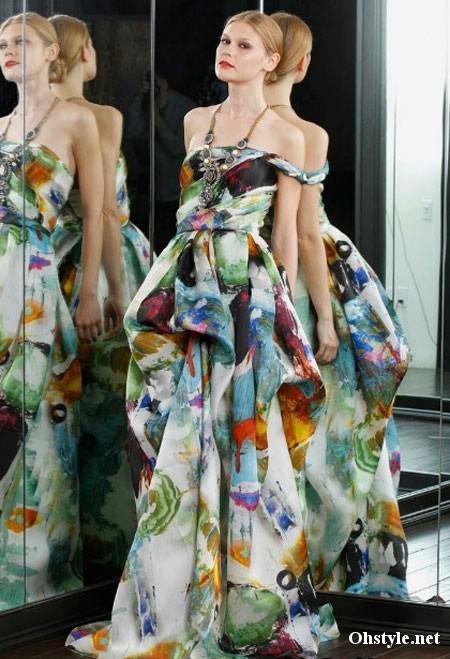 mini dresses for special occasions and a few truly fminine and every stylish pieces for romantic dates. Such things can't be cheap but they are worth every penny the designer wants to get for them.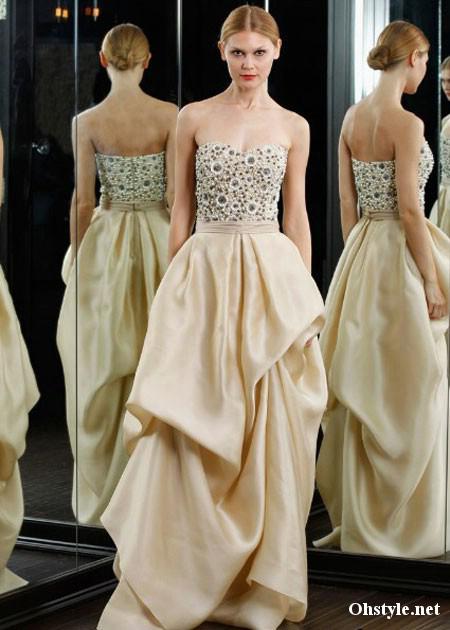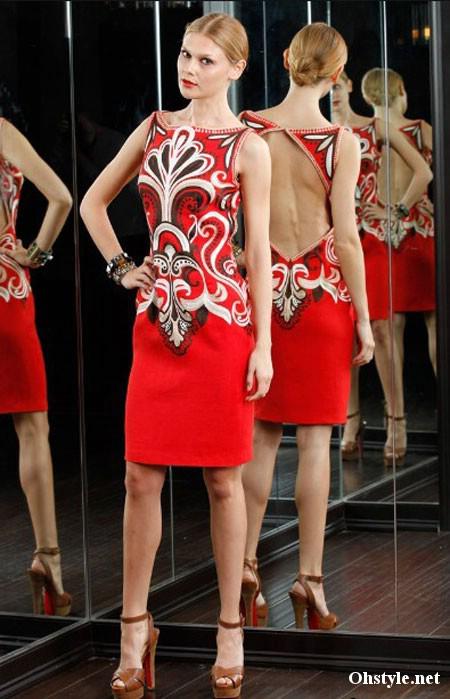 Naeem Khan's Resort 2012 collection was one of the most anticipated because everyone wanted to know what the designer would offer for his customers like Michelle Obama. The First Lady contributed a lot into the growth of Khan's business after wearing five pieces designed by him to different public events.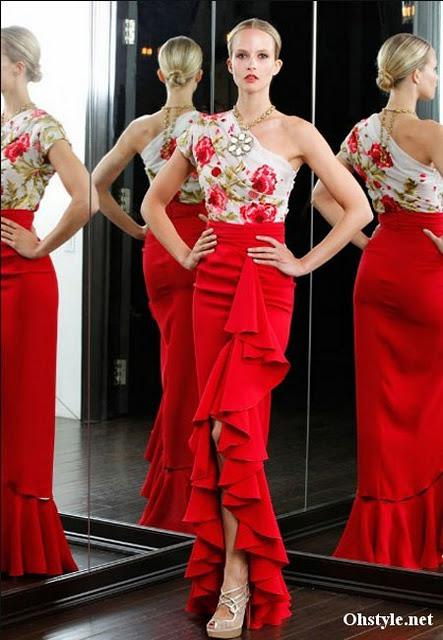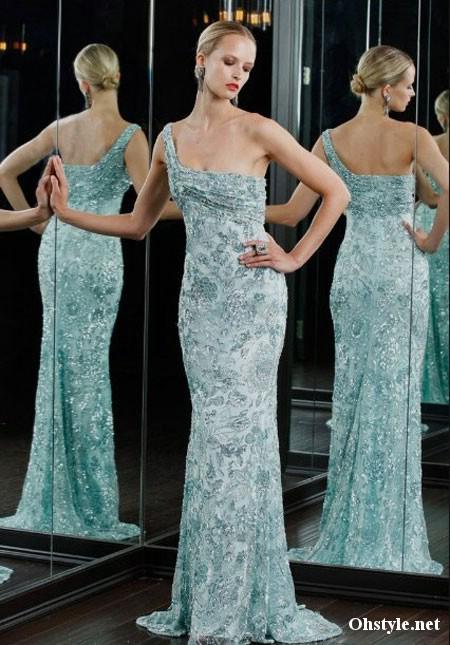 Naeem Khan didn't disappoint. His Resort 2012 collection featured plenty of luxurious and uber-feminine dresses even the most captious star would love to wear. Made of chic fabrics these pieces came in simple but sophisticated designs which were often complemented with exquisite embroidery that turned dresses into real pieces of art.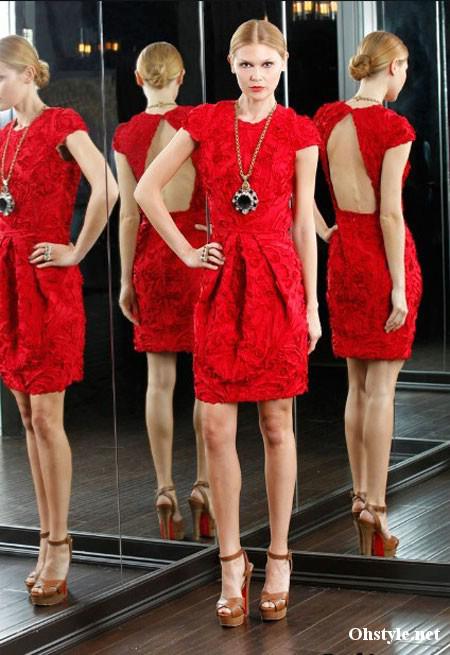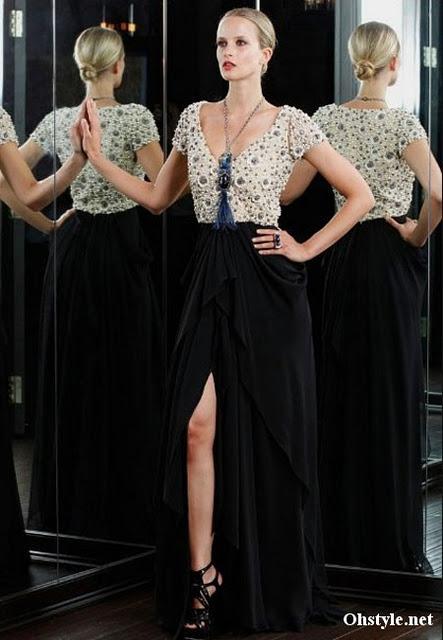 The color scheme ranged between hot red and yellow to nude and black-and-white combinations. Monotone items were scarce in Naeem Khan's Resort 2012 collection though. Instead, the designer paid attention to the floral print trend.