Farmers markets are magic this time of year. Don't ya think? At least here in Northern California. We can get great fruits and veggies year round, but right now especially so many yummy things are in season it just makes me want to design fresh local food t-shirts.
I just nomed down a delicious spinach, beet, feta salad with cherry tomatoes from my garden! So fresh and delicious, good for my and my community. What's your favorite farmer's market find?
Here are some hand picked foodie t-shirt designs just for you:
Eat Local (avocado) t-shirt – We're avocado people here in California. But this shirt is 100% customizable; just look for the custom this design option on the product page and open the design in our nifty design tool. Click on the image tab and search for your favorite local fruit or vegetable, easy as pie.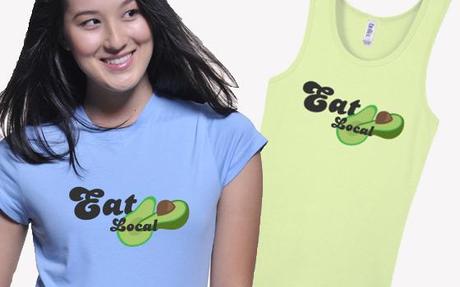 Support Your Local Food Truck t-shirt – Food trucks are fun, exciting ways for people to start new food sensations without all the expensive start up costs of a stationary restaurant. So show your support for these awesome food nomads.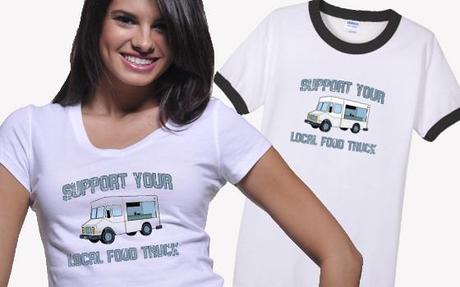 Eat Local Artichokes – Did you know that Marilyn Monroe was crowned Artichoke Queen in her home town of Castroville, Ca. (the artichoke capital of the world). That was when she was still Norma Jean. What's your hometown known for? Support your local grub with another version of our eat local t-shirts, once again, totally customizable.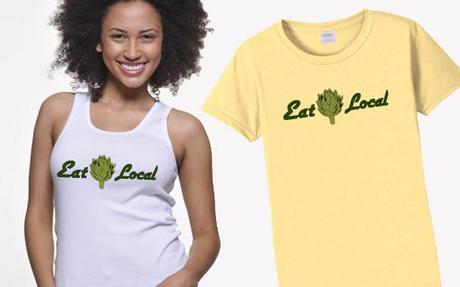 Take Me To Your Farmers Market t-shirt – Wear this whenever visiting a new place and you're sure to get directed to the best local produce in the land.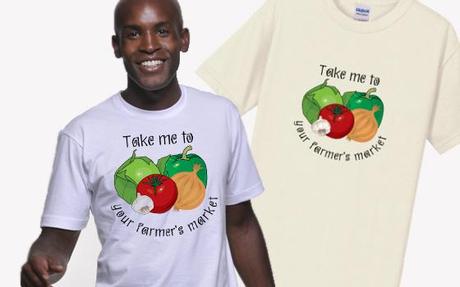 Don't see something you like? Be sure to create your own t-shirt and show us what you can do.