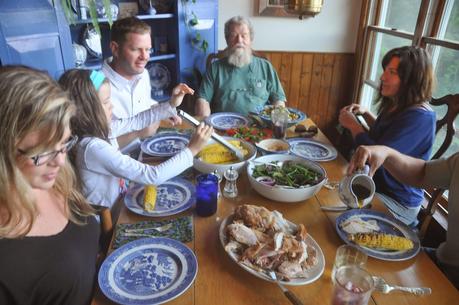 Our nephew John decided that it was time to introduce his daughter Lily to the delights of the farm. His sister Genie decided to come too. So they drove up from Tampa on Thursday and it's been a delight to watch John and Genie, who visited regularly when they were young uns, help Lily make memories of her own.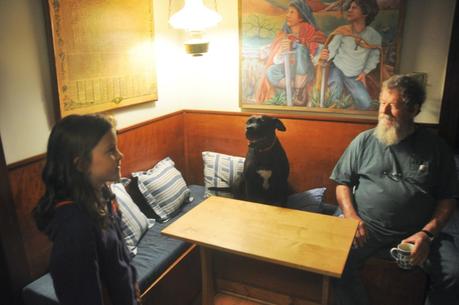 Lily has helped milk the cow, feed the chickens, and dig potatoes. She's climbed to the top of the mountain and picked blackberries. And she's gotten a lot of dog love along the way.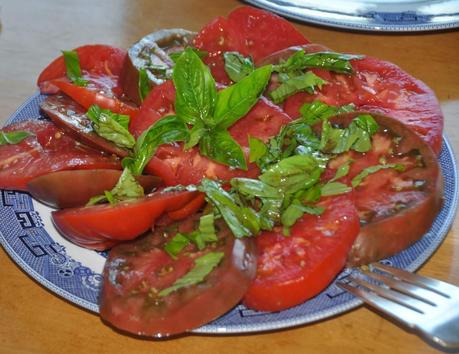 It's a great time to have company with all the fresh produce around --  between our garden and Justin and Claui's garden, with a little help from the grocery store, we put together a country feast. . .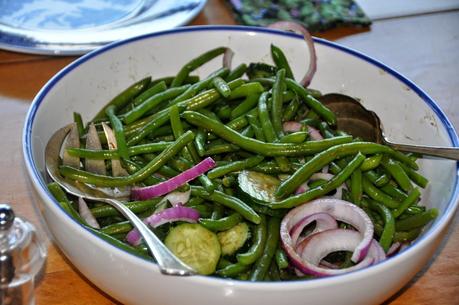 And there were Lily's fresh-dug potatoes, hash browned in bacon drippings, and corn on the cob (from the store, as mine isn't ready,) and home grown chicken, roasted with garlic, rosemary, and lemon juice . . .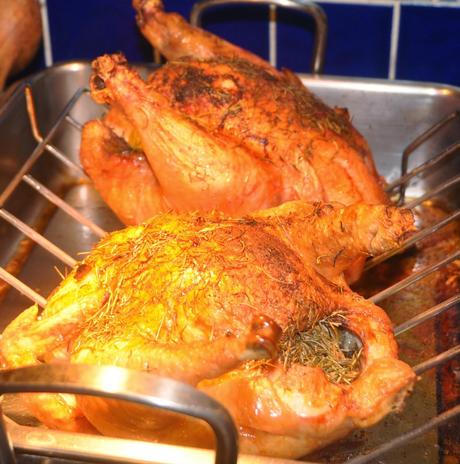 Later today, Cousin Drew will come out with his son Jack, and Lily will have someone nearer her own age to play with. .
.
and make more memories . . .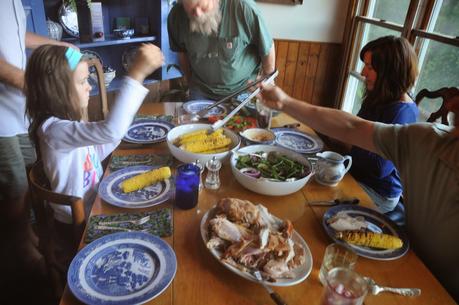 Such a pleasure to see some of our Tampa kin and get to know this great-niece . . .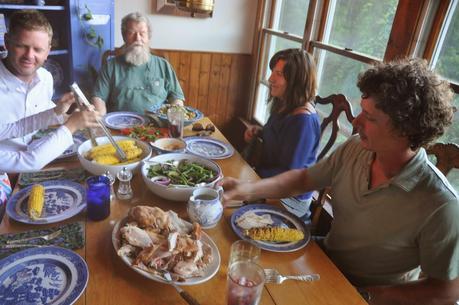 She fits right in -- she's a dog lover like the rest of us. Last night, after asking if he could spend the night,  she lured Ali upstairs with a cracker. A little later, they were both fast asleep with Ali on the bed with her.


's