Fall Vegan Stew!
About a month ago I decided that I would truly try to eat healthy. We are trying vegan 2/3 of the week, allowing the weekend to be a bit naughty!  I was challenged to find meals that would be tasty and filling so I turned to "
Oh She Glow
s
".  Author and blogger Angela Liddon has created the most health filled and just plain good for you blog around! She even has a cook book out and I did not hesitate to buy it. She was my life saver when it came to making just vegetables and nuts interesting. Even if you are a devout meat eater there is something in this book and blog you are sure to enjoy. I thought I would post my favorite Fall stew that I ate it for days because it was just that good. Check out
The Oh She Glows Cookbook
available
HERE
!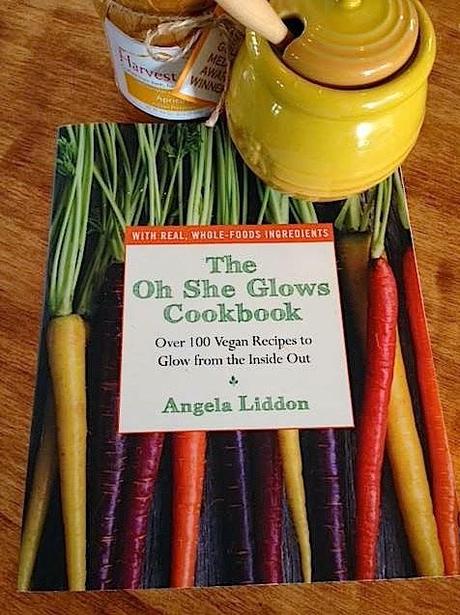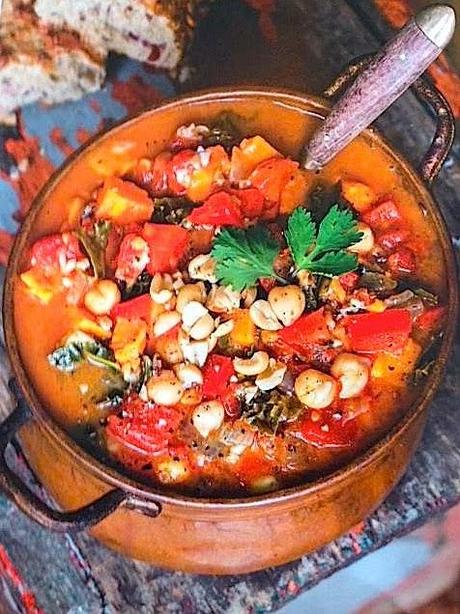 Soul Soothing- African Peanut Stew
Ingredients:
1 tsp extra virgin olive oil

1 medium sweet onion
3 cloves garlic, minced
1 red pepper, diced I added and orange pepper too!
1 jalapeno, seeded and diced (optional)
1 medium sweet potato, peeled and chopped into 1/2 inch pieces
1 – 28 oz. can diced tomatoes, with their juices (I like Pomi)
Salt & Pepper
1/3 cup natural peanut butter
4 cups vegetable broth I like Pacific brand.
1 1/2 tsp chili powder
1/4 tsp cayenne pepper (optional)
1 – 15 oz. can chickpeas, drained and rinsed
2 handfuls baby spinach or kale chopped
Fresh cilantro or parsley
Roasted peanuts, for garnish
TIP: stir in some leftover rice ( cant helo it I love white rice) but Brown is better for you!
Directions: 1. In a large saucepan, heat oil over medium heat. Add onion and garlic and saute for 5 mins, until onion is translucent 2. Add bell pepper, jalapeno, sweet potato and canned tomatoes. Raise heat to medium-high and simmer for 5 mins. Season with S & P. 3. In a medium bowl, whisk peanut butter with 1 cup vegetable broth until no clumps remain. Stir into large saucepan with remaining 3 cups vegetable broth, chili powder, and cayenne. 4. Cover pan and reduce heat to medium-low. Simmer for 10-20 mins until sweet potato is tender. 5. Stir in chickpeas and spinach and cook until spinach is wilted. Season with S & P. 6. Ladle into bowls and garnish with cilantro/parsley and peanuts.  You can add some leftover rice for a heartier meal, too