With autumn in the , it's time to start embracing the styles for the new fashion season. AW12 is most definitely upon us, with the first of the collections already firmly in place on the high street (and some already in the sale)
If the thought of buying a new season wardrobe has you tied up in knots, if you're not sure which trends to embrace, which will suit you, which have longevity or what the trends even are, then fear not! I'm here to help guide you through the AW12 maze. Follow my new season guide to keep your look stylish, on-trend and above all, fabulous!
Brocade:
Combine baroque opulence with rich brocades, embellishment, beadwork and damask with sumptuous colours to achieve this on-trend look.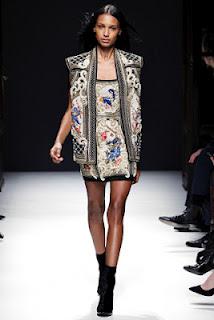 Balmain AW12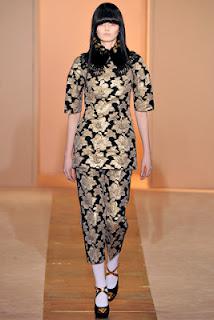 Marni AW12
Leather:
Fashion has turned to leather for AW12. Tough black leather and severe cuts were seen all over the runways, thanks in particular to Rooney Mara's character in The Girl With The Dragon Tattoo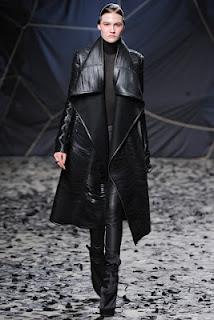 Gareth Pugh AW12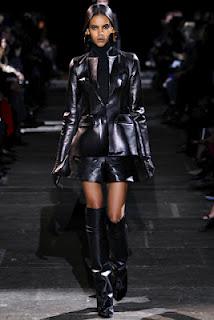 Givenchy AW12
Peplums and curves:
Designer's celebrated the female shape for AW12, showcasing the waist and emphasising the hips, by adding peplums, pannier and padding.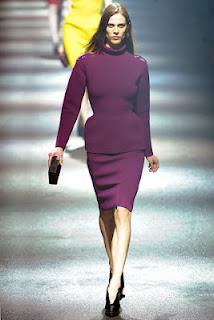 Lanvin AW12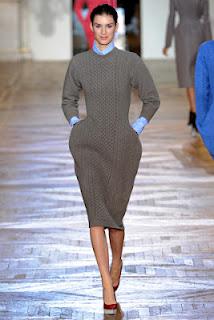 Stella McCartney
Great British Heritage:
Downton Abbey had an effect on the runway this season. To achieve this heritage look, think checks and plaids in rich, earthy tones and sweeping coats, which would look perfect on a windswept moor.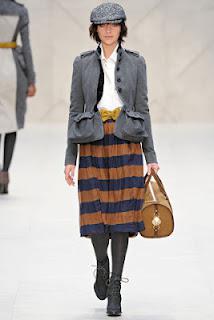 Burberry Prorsum AW12
Gothic Romance:
Silks, lace, tulle and other stunning fabrics were seen in dark yet oddly romantic colours– deep black, rich blues, lavish purples and beautiful maroons.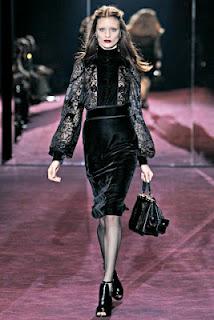 Gucci AW12
New Military:
Khaki, army coats, epaulettes, big pockets and gold hardware make this trend pop. Mix these elements plus shiny black boots and tailored detailing and you have the AW12 military look in the bag.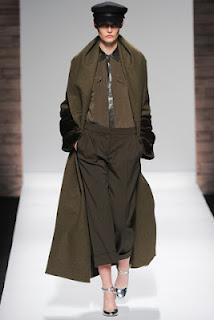 Maxmara AW12
Purple Haze:
If there's one color to be seen in this season, it's purple. Glamorous and feminine, wear this color as a block or as a print and choose to go either head to toe or simply opt for purple details.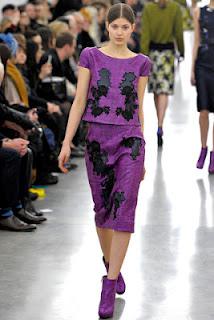 Erdem AW12