Can you believe it's that time of year again? Students are heading back to school and before we know it, fall will hit us! While I totally am enjoying my 2 week break off from school, I really do love early fall. In fact, I think I would consider it to be my favorite season of the year. Some of my best memories have been made in the fall. I love crisp morning air, football tailgating, a little peppermint schnapps in my hot cocoa, the turn of the leaves... just to name a few. But amongst all of these things, I can't help but get excited to pull out my boots and scarves and enjoy my favorite pair of jeans again. Here are a few things I think of when I think about fall and would like to incorporate into my closet this season!
L.L. Bean Quilted Riding Vest in Navy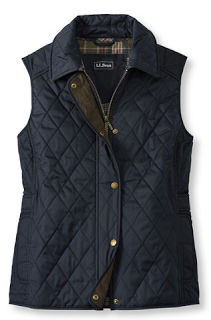 J
.Crew Merino Pocket Tunic
sweater in Garnet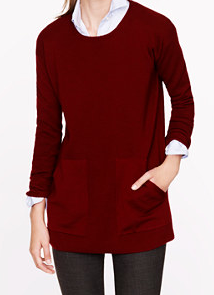 J. Crew Boy Shirt in French Blue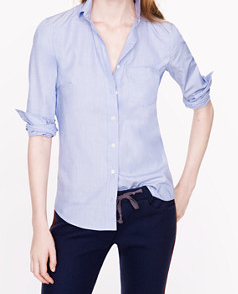 Patagonia Better Sweater Fleece 1/4 Zip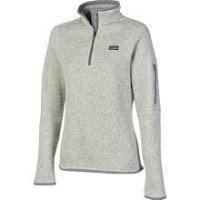 Frye Shirley Riding Plate boots in Cognac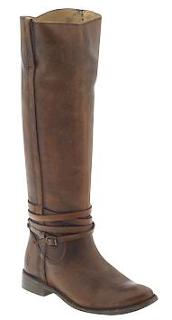 Ok, so maybe you have caught on to the whole classic, preppy, equestrian theme to these items here, but they truly are what I think of when I think about fall. In the last week, I have been obsessed with the L.L. Bean vest. Think of it paired over a denim shirt and a cute plaid scarf on a chilly morning for a coffee date. Need I say more? And obviously I am still lusting after a pair of Frye boots. Maybe someday, right?? ;)
What things do you hope to bring into your closet this coming fall?
XO, Carrie