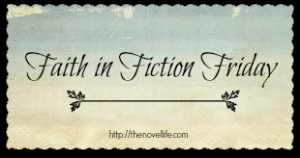 It has been several years since I first met Elizabeth Musser at the Decatur Book Festival.  I recall her to be a lovely, soft-spoken woman engaging with talk of Atlanta, reading and books.  I purchased an autographed copy of The Swan House and after leaving the festival, drove by the actual mansion that is now home to the Atlanta History Center.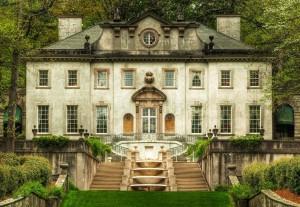 The Swan House
For the majority of my life I have lived near Atlanta, Georgia where most of The Swan House takes place, albeit quite a few years before my time.  I was intrigued by the novel and the local history brought to life in The Swan House.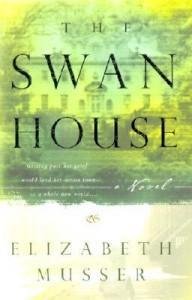 448 pages | Published: July, 2001 | Publisher: David C. Cook
The novel opens with 16 year old Mary Swan Middleton discovering her mother was on the tragic Orly Air Crash in Paris, France that killed 106 members of Atlanta society (considered to be the worse aviation disaster in history up to June, 1962).  The young girl is lost without her beloved mother and flounders for months in grief, unable to find solace in the privileges of her life.  It's not until Mary's maid, cook and friend, Ella Mae, suggests to Mary that she help out at Ella Mae's church that Mary begins to find meaning and purpose for her life.  Of course it's 1962 in Atlanta, Georgia, directly in the midst of the civil rights movement so when Mary befriends a young black man from the church she's helping, major problems arise. . . for both of them.
A beautiful coming-of-age novel filled with lyrical prose as graceful as the mansion it claims.  Musser treats Mary's growing knowledge of her parent's shortcomings with a delicate pen and sensitive soul.  Although Musser wrote about places in Georgia I was familiar with, seeing those same areas through the eyes of Mary Swan brought Buckhead and downtown Atlanta alive.  The emotional roller coaster I stayed on throughout the reading of the novel spoke to the specific pacing of the plot ~ the immediate plunge into grief, the gradual building of suspense  and Mary's eventual understanding and growth.  Part mystery, part history, and part learning to live with grief, The Swan House shares the timeless message of hope and the belief in a servant's spirit.  Highly recommended for those who enjoy southern literature, coming-of-age novels and highly-developed literary christian fiction.  I loved it.
And I'm happy to report Elizabeth Musser's eBook Two Crosses (Book 1) is being offered free through October 4th at most online retailers or you can visit David C Cook's Publishing site to download the novel.
Faith in Fiction Friday is a new feature at The Novel Life to highlight and discuss those novels with a faith element ~ anything from flat-up Christian fiction, to a Pulitzer Prize literary novel, or a suspense/thriller with a compassionate character.  I invite you to join FiFF!  FiFF is open to anyone who has a review or discussion to share of a novel with a faith element.  Feel free to grab the button and link up with Mr. Linky below.
Join me in delving deep!