Hey girlies :), how are you all today?I've been so busy with work and a report for uni this week. Looking forward to a relaxing week, with my mom visiting, next week.Today is just a quick post for face of the day....my face that is :P.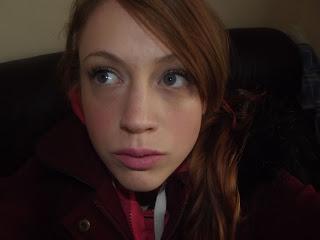 Just a basic look for today, for work and uni.My foundation is Rimmel, Wake Me Up.On my eyes I have MUA Undressed Palette and Max Factor 2000 Calorie Mascara.I'm using Miss Sporty Concealer under my eyes.Benefit highlighter on my cheek bone and brow bone.Nars Orgasm on my cheeks.Rimmel - Kate Moss Matte lipstick in 101.
And there we go. My natural, but glowing look :).
Hope you have a great evening!