Heylo Ladies, 
I know you must have been thinking that I am extinct now, but I am still very much. And I do hope this is not my last post, now that 21.12.2012 is near. LOL..
Anyways, coming to the star of this review...The Face Atelier Ultra Sheer Highlighter. What can I say, it's my new found love or may be long lost. Lately I have been obsessed with highlighters and till now was satisfied with my Chambor Single Blush, shade - Star Candy, which is a peachy pinky blush with tiny golden shimmer. Some friends have told me it's very close to NARS orgasm. You can take a look at the review of Chambor Single Blush here. But I wanted a pure highlighter and not a shimmery blush. So my wish was granted in form of Face Atelier Ultra Sheer. They sent me a full sized as well as a small sample container of Face Atelier Ultra Sheer, in shade Champagne.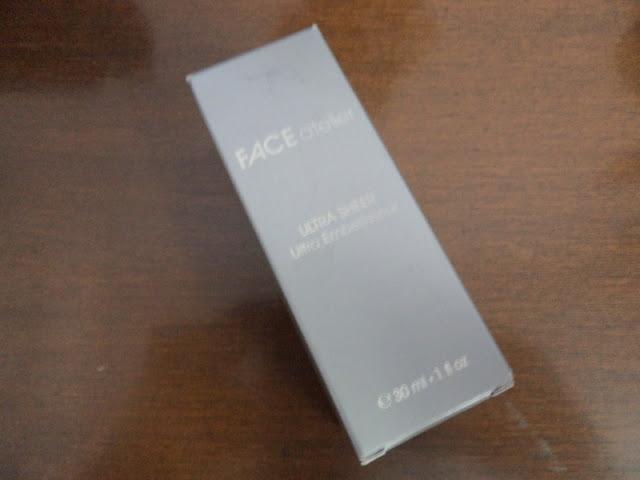 The Packaging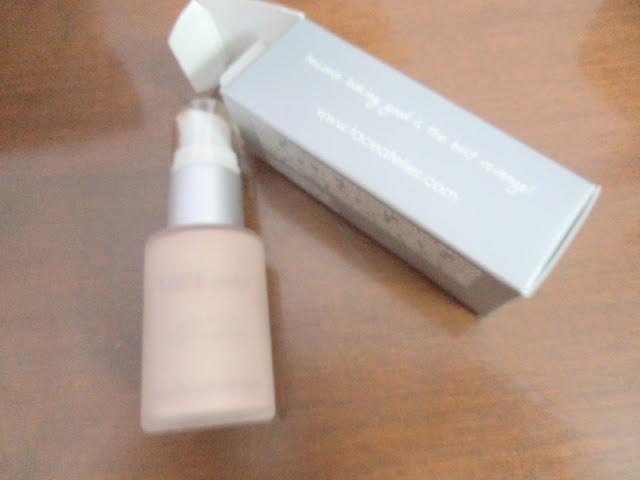 The Highlighter comes in a easy to use pump dispenser
It's a peachy pinkish highlighter with lots of shimmery sheen. I won't say the shimmer is big and chunky. Nope, not at all. It does not contain those big chunky glittering particles but gives a soft, subtle peachy glow, when applied. I usually apply it over my moisturiser. Just 2-3 drops on apple of my cheeks and blended. But wait, there's more. If you are a foundation or tinted moisturiser girl, you can either mix 3-4 drops in your foundation/TM and apply. My skin, particularly my face looks very dull and sallow, the moment winter steps. Another agony of winters. But when I use this, my face actually looks like it lit up.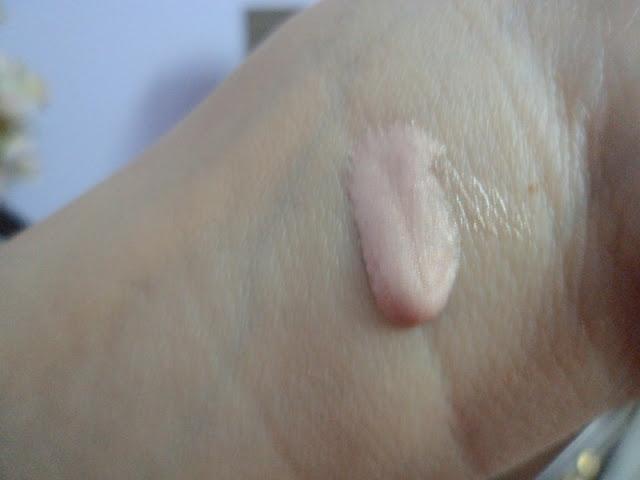 Heavy Swatch (3-4 drops)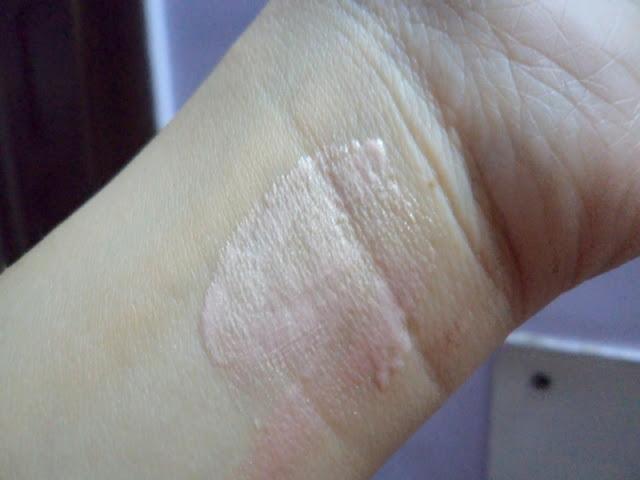 Swatched on hand but not blended
It stays for a decent time, around 4-5 hours and the consistency is almost runny like a lotion. It does not give any trouble while blending nor does it look streaky or patchy. Just a nice warm glow. I am loving it. And all I need is a tiny bit. The tiny sample pot lasted me for almost 10 days, using on the apple of my cheeks. I would rate it as 4.5 out of 5. (0.5 deducted because I kind of feel it's too subtle, but that's just a personal preference. Maybe what I feel subtle is perfect for you). 
Have you used Highlighters ?? Do let me know your worst and favourites in the comments below.
You can use it on apples of cheeks, bridge of nose and cupid brow. Did I say, it can also be used on the shoulders and collar bone ? Well, looks like it can be. Maybe I will try that too after winters.
Disclaimer - PR Sample