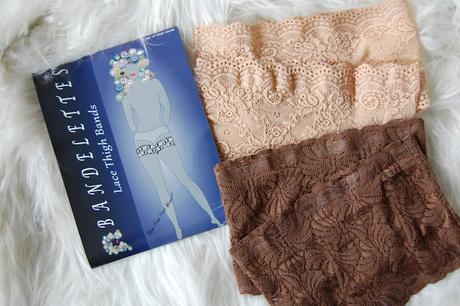 Hey Loves!
So, it's a hot humid summer day. You have plans with your favorite girlfriends to stroll the city and grab an early dinner. You're excited because you haven't had time to catch up. You plan the cutest outfit- a comfy floral dress and those new sandals you picked up at Target. You just can't wait! You walk a few blocks to the train (because obviously no one drives into the city) and you're sweating your freshly done makeup off. You can handle it because YOU packed blotting papers. All is good EXCEPT for the fact that your thighs are rubbing together and at this point you feel like you can start a fire with the chaffing. What do you do? Well ladies, I have the answer! I introduce you to,
Bandelettes:
The Anti Chafing Thigh Bands.
Not Kidding, I was so excited to try these babies out. I received them in the mail the same week NYC was warming up. The first day I wore them, I was hooked. I'm a pretty petite girl but my thighs are how do you say......healthy. I'm totally ok with it BUT it sucks when I want to wear a dress or skirt and I feel like my thighs are at war with each other.
Bandelettes
solve that problem.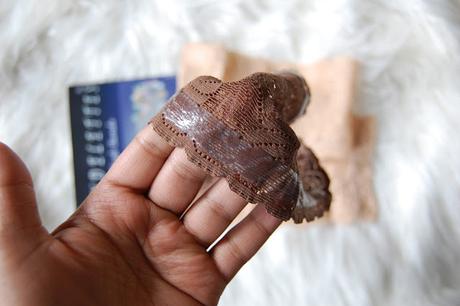 These lace thigh bands are comfortable to wear and very discreet. The lace is stretchy to fit and on the edge of the band consist of non-slip silicone. They remind me of those pin-up style thigh highs but without the stocking part. The lace design adds a feminine feel to the product. They're functional and pretty! What can beat that?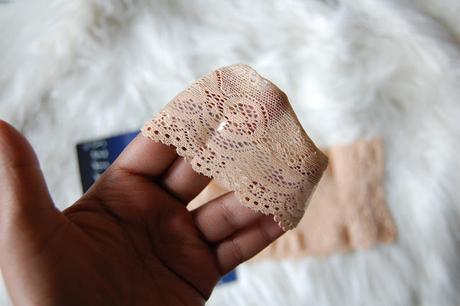 Bandelettes
come in SIX different sizes: 
Size A:
Pant Size 2-4 (small)
Size B:
Pant Size 6-8 (medium)
Size C:
Pant Size 10-12 (Large)
Size D:
Pant Size 14-16 (XL)
Size E:
Pant Size 18-20 (XXL)
Size F:
Pant Size 20-22 (3XL)
The photo below shows
Size A
(top/brown) which I have worn already and
Size B
(bottom/beige) which has not been worn. I loved that I've already worn mine a few times and they haven't stretched out OR started slipping.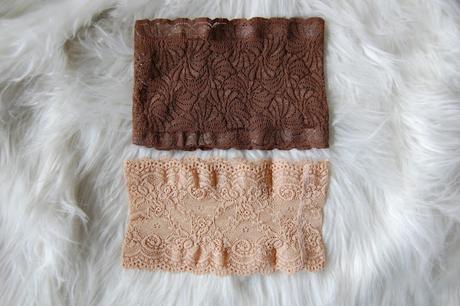 Bandelettes
are changing the world for us ladies with-out a "thigh gap". I want to live in that world forever. They $15.99 and you can find them here. Check them out and let me know what you think! Until next time......