FAB BAG! Every month we girls want to wait for a special treat from the FAB BAG Crew! Yes, I am talking about the monthly subscription box/bag that makes us smile every time we receive it. The Fab Bag selects the products that are meant for the person's skin and likes. I like that fact that they curate the bag depending upon one's requirement. Like every month,this time too they have sent the goodies in a super cute Zebra printed bag which is named as The Nine to 9 April Fab Bag!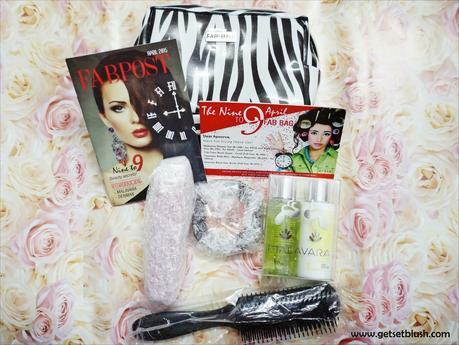 More about Fab Bag: (in their own words)
At FAB BAG, we are beauty experts and addicts driven by our passion for high quality beauty products and delightful service. We recognize that our members are beauty enthusiastic women looking for great products that would work for their specific beauty needs and tastes, but do not have enough time, access or resources to try out and experience all that is available. We work hard in association with brands to select 3 amazing products exclusively customized for each member and send them in a delightful box to her doorstep every month, so that she never has to make the expensive mistake of buying products that do not work for her! We also advise members on how to make the best use of these products and keep them abreast of the latest beauty and fashion trends and insider know-how through our magazine.
So, without wasting time, let's get into the contents..
1.Chambor Geneva Mystique Magnolia Fragrance Body Mist - INR 595 for 20ml
Extracted from the fragrant gardens in spring time, this incredible mix of diverse notes will capture your imagination with every splash. With a burst of Green and Citrus notes, Mystique Magnolia easily becomes a journey through fragrances of Magnolia, Muguet and Aldehydic notes. All to leave you with the lingering allure of Musk and Woody notes.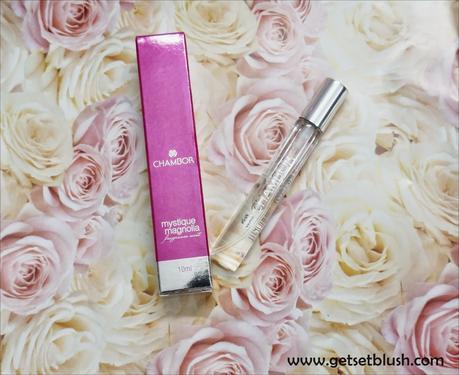 Franly, I didn't know these existed. I have checked their website only after receiving it in my fab bag and I am quietly surprised. This smells good and it is the right time for me to have this. Summers are really testing my patience and I am happy to have this one. I have got the sample sized product.
2.City Color Blush Quad - INR500
City Color brings back their classic blush quad in the five most popular shades, as demanded by the fans! Each shade comes with four colors placed in a gorgeous stripes, allowing you to swirl together for a customized glow.

Use a round blush brush an lightly swirl all colors together. Lightly sweep onto cheekbones or apples of cheeks for a soft, glowing look. Pigmented color for easy application and build.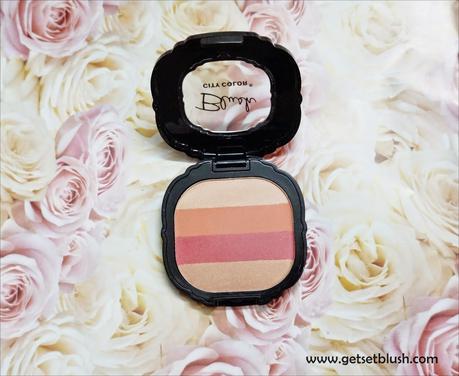 OMG! This is so brilliant. I have heard about this brand before but never thought their products are such a hit. I have heard not so good reviews about their cheek stains but trust me, this is one blush you may want to have it in your handbag always. The colours are very nicely pigmented and I totally liked the blush quad. You have a choice of 4 blushes in one place.
Here is the swatch: I have swatched the darkest shade and upon blending this is how it looks.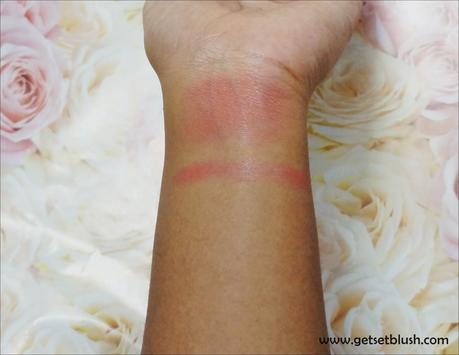 3. Malavara Body Lotion and Shower Gel
These are priced at 390 and 300 respectively for 60ml product.
Malavara body lotions do not contain Parabens or other harsh preservatives. The preservative system used in our products is very gentle on skin, is included in the Handbook of Green Chemicals and is Whole Foods Premium Bodycare approved.
Malavara body washes are derived from pure coconut and virgin olive oils, which contain both the essential fatty acids to strengthen, condition, nourish and soften skin as well as the antioxidants needed to improve skin elasticity. They are entirely free of SLS, Parabens and other harsh preservatives. The preservative system used in our products is very gentle on skin, is included in the Handbook of Green Chemicals and is Whole Foods Premium Bodycare approved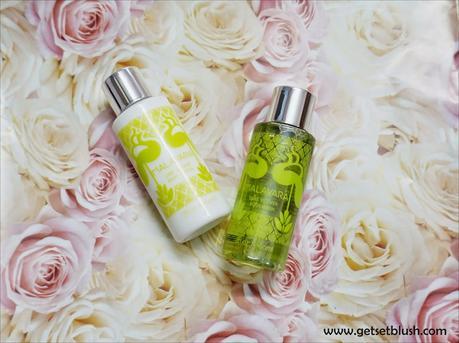 I haven't used the body wash but it did smell great and perfect for summer. I have used the body lotion and the aroma is so intense and it lasts very long. I think on my hands, I could smell a bit even in the afternoon as well.
4.Denman Hair Brush - INR475
FreeFlow volumizing brush with 9 rows of widely spaced, smooth nylon pins set into a half round rubber pad to help create volume and movement in the hair for a softer, fuller look. Also ideal for detangling thicker, coarser hair types.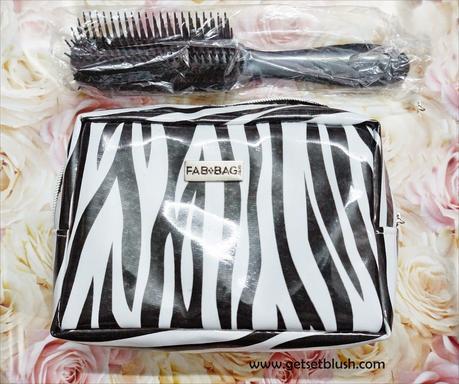 Okay,so the theme and the bag matches but the comb? I mean, one can not live without a comb. Fab bag people did an amazing job by sending it in a separate box and thus it didn't damage at all. The comb looks promising and I think my hair likes it too. I have thin fine hair so, I am hoping this would help me in my bad hair days.
And here is the super pretty content card :)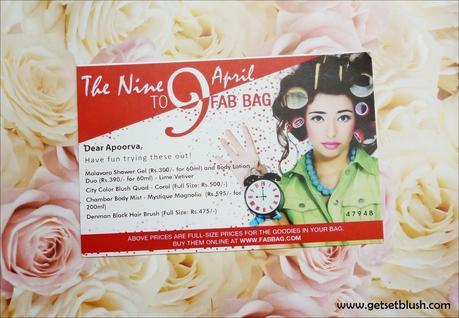 **Surprise**Surprise**
So, there is a super cool contest of showing your April Fab Bag. Just use the tag #InMyFabBag on any of the social media channels and stand a chance to win a Flormar Revolution Lipstick.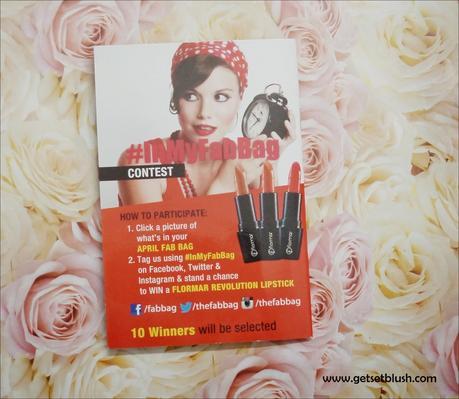 So, this is about my April Fab Bag!! I really liked what all I got in my bag and I am looking forward to the next month's Fab Bag.
I know I am late but I have recently shifted my location and finding it really hard to blog on time. I hope you guys liked my Fab Bag and you can order yours here
**I have been given the product by the brand for review. However, my opinion is honest and unbiased.