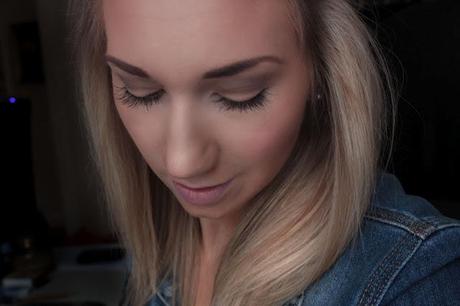 This is my follow-on review about my Eyelash Extension experience (sounds epic).. If you want to read about my previous thoughts on the extensions click here for my post.
So my first thoughts on the eyelash extensions were that they were very 'nice' .. I wasn't completely in love because I'd seen others and they weren't as I thought they'd be like - but I made the most of them!
As I've mentioned, I went on holiday with a group of girls to Kavos (which was amazing!) and you'll be happy to hear that they lasted the ENTIRE holiday - a measly 7 days.
On the first few days none had really fallen out [and if they had, it would have been my fault].. They did start to shed a little bit from the corners of the eyes but I actually thought they looked a lot more natural afterwards, which was good!
I did, however, make the decision to put mascara on them on the first night - which probably wasn't the best idea - as I found it difficult to take it off without getting cotton wool attached to my eyelashes. As a result of this, I decided to just keep the mascara on but luckily, it didn't really ever look that bad!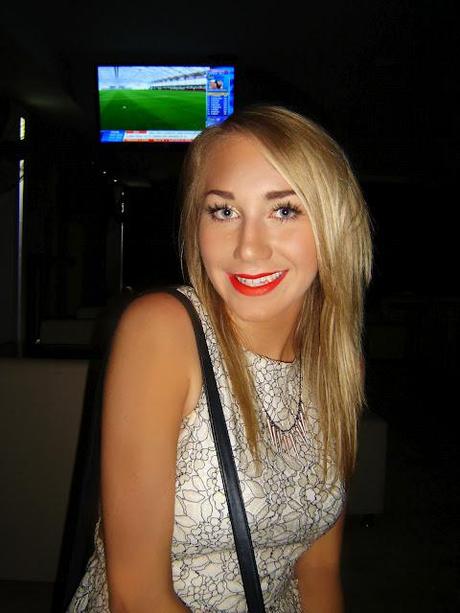 This was our 4th night (I think) and as you can see, the eyelashes are going strong. You may find this hard to believe but they haven't had any editing to them.. By the pool during the day they were fine too, although there was always a worry about them acting like flippers in the pool if I went underwater. They also lasted a very fast speed boat ride which lasted 7 hours.. So the wear of them really did reach my expectations.
When I got back from holiday, the constant application of mascara had left them slightly damaged and worn so I decided to have done with them. I should have made an appointment to have them removed, but instead I used Olive Oil and just rubbed my fingers on top of them. I'd be lying if I said this worked wonders, but I believe it helped slightly with removal. I lost a few lashes but nothing dramatic, and also noticed my eyelashes were a lot shorter than expected. Nothing Vaseline couldn't sort out though!
Overall, my eyelashes lasted a week and a bit (but definitely could have been prolonged had I looked after them a lot more - and perhaps had chosen a different style of lash).. I was incredibly happy with them the whole holiday and it's needless to say my Make Up routine was definitely shortened. I also woke up looking as fresh as a flower each morning with my voluptuous lashes!
I'd definitely do this again when I next go on holiday! I saved so much time and effort and pretty much looked made up the whole time - even without make up on!